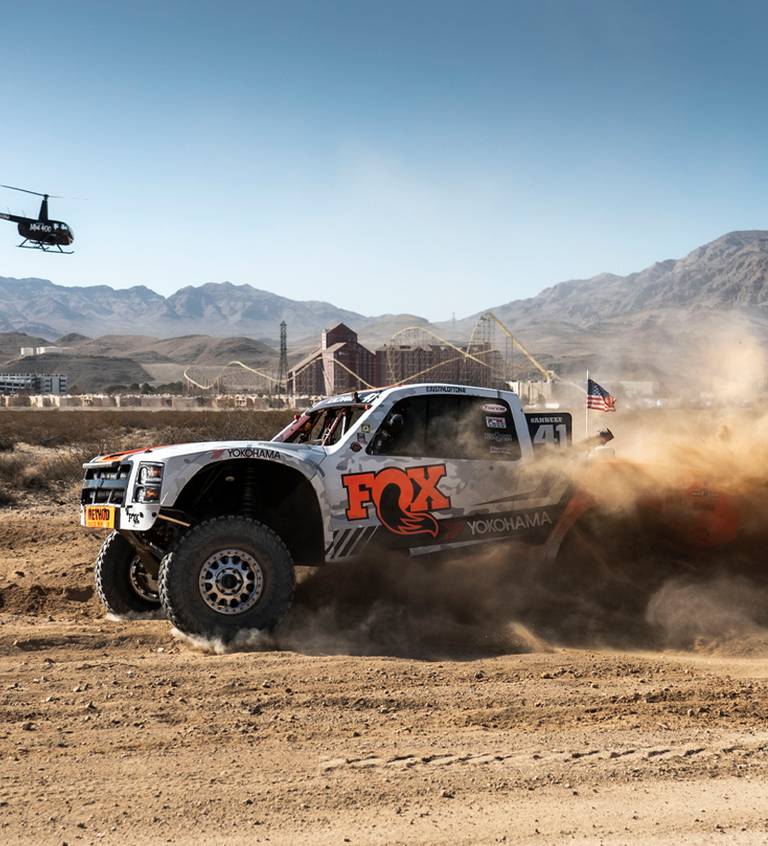 If you're a fan of off-road racing, then you don't want to miss The Mint 400. This annual event, held in Las Vegas, Nevada, is known as America's toughest off-road race and attracts thousands of spectators and participants from around the world.
The 2023 Mint 400 features a challenging 400-mile course that winds through the rugged and unforgiving Nevada desert. The race is open to a variety of off-road vehicles, including trophy trucks, UTVs, and motorcycles. Competitors are put to the test as they navigate steep climbs, sharp turns, and unforgiving terrain, all while battling extreme temperatures and harsh conditions.
The event schedule for the 2023 Mint 400 spans over four days, beginning with a vehicle inspection and technical inspection on Wednesday. Thursday is reserved for the Contingency and a off road vendor festival, which is followed by a Parade down the Las Vegas Strip. Friday is Race Day for motorcycles and limited classes. Saturday is for the fastest vehicles, the unlimited race.
This year's event promises to be another thrilling and action-packed weekend of racing, with top drivers and teams competing for the coveted Mint 400 title.
So mark your calendars and make plans to attend the Mint 400. Whether you're a die-hard off-road racing fan or just looking for a unique and exciting experience, this event is not to be missed.



SCHEDULE OF EVENTS
SATURDAY, MARCH 4TH
9:00am – 3:00pm 6th Annual Mint 400 Desert Clean-Up presented by Republic Services
WEDNESDAY, MARCH 8TH
1:00pm – 3:30pm Parade Staging & Early Tech Inspection (Parade Staging Lot)
3:30 PM Mandatory Parade Safety Meeting (Parade Staging Lot)
4:00pm – 5:00pm Mint 400 Vehicle Parade (Las Vegas Strip)
5:00pm – 10:00pm Mint 400 Kick-Off Party (Free, open to the public – PT's @ The Strat)
THURSDAY, MARCH 9TH
9:00am – 6:00pm Off-Road Festival (Free open to the public - Fremont Street East)
9:00am – 6:00pm Technical Inspection (Fremont Street East)
9:00am – 6:00pm Driver Registration (El Cortez Fiesta Room)
9:00am – 6:00pm Media Registration (El Cortez Fiesta Room)
2:00 PM Helicopter Pilots Meeting (Llama Lot)
2:30 PM Media Safety Meeting (Llama Lot)
3:00 PM Drivers Meeting (Llama Lot)
FRIDAY, MARCH 10TH
6:00 AM Mint 400 Midway Opens (Midway)
6:00 AM Car/Truck Limited Race Staging (Racing Staging/ Inside Short Course)
7:00 AM Third Annual Mint 400 Limited Grid Walk (The Grid)
7:30 AM Opening Ceremonies & National Anthem (The Grid)
8:00 AM Car/Truck Limited Race Start (Mint 400 Start Line)
12:00pm – 3:00pm Qualifying - Select Classes (Primm, NV)
11:00 AM Group 1 Staging - Class 10 & Unlimited Truck SPEC (Racing Staging/ Inside Short Course)
12:00 PM Group 1 Sight Lap (Qualifying Course)
12:30 PM Group 1 Qualifying (Qualifying Course)
12:30 PM Group 2 Staging - Class 1, Unlimited Truck Legends & Unlimited Truck (Racing Staging/ Inside Short Course)
1:30 PM Group 2 Sight Lap (Qualifying Course)
2:00 PM Group 2 Qualifying (Qualifying Course)
8:45 PM Gene Hirst Pit Closing Time (Gene Hirst Pit)
9:30 PM Gonzo Pit Closing Time (Gonzo Pit)
4:30 PM Estimated First Finisher (Start/ Finish Line)
10:00 PM Finish Line Closing Time (Start/ Finish Line)
10:00 PM Mint 400 Midway Closes (Midway)
SATURDAY, MARCH 11TH
7:00 AM Mint 400 Midway Opens (Midway)
7:00 AM Motorcycle Race Staging (Racing Staging/ Inside Short Course)
8:00 AM Motorcycle Race Start (Primm, NV)
8:00 AM Car/Truck UNL Race Staging (Racing Staging/ Inside Short Course)
9:00 AM Fourth Annual Mint 400 Unlimited Grid Walk (The Grid)
9:30 AM Opening Ceremonies & National Anthem (The Grid)
10:00 AM Car/Truck Unlimited Race Start (Primm, NV)
12:00pm – 5:00pm Youth UTV Racing (Primm, NV)
11:15 AM Youth 170 Production & 170 Open Staging (Race Staging inside SC)
11:55 AM Youth 170 Sight Lap (170/250 Course)
12:00 PM Youth 170 Production & 170 Open Race (170/250 Course)
12:30 PM Youth 170 Production & 170 Open Finish (170/250 Course)
12:15 PM Youth 250 Staging (Race Staging inside SC)
12::40 PM Youth 250 Sight Lap (170/250 Course)
12:45 PM Youth 250 Race (170/250 Course)
1:15 PM Youth 250 Finish (170/250 Course)
1:00 PM Youth 570 Staging (Race Staging inside SC)
1:35 PM Youth 570 Sight Lap (570/1000 Course)
1:45 PM Youth 570 Race (570/1000 Course)
2:45 PM Youth 570 Finish (570/1000 Course)
2:30 PM Youth 1000 Staging (Race Staging inside SC)
3:00 PM Youth 1000 Sight Lap (570/1000 Course)
3:15 PM Youth 1000 Race (570/1000 Course)
4:15 PM Youth 1000 Finish (570/1000 Course)
4:30 PM Estimated First Finisher (Start/ Finish Line)
7:45 PM Gene Hirst Pit Closing Time (Gene Hirst Pit)
8:30 PM Gonzo Pit Closing Time (Gonzo Pit)
9:00 PM Finish Line Closing Time (Start/ Finish Line)
9:00 PM Mint 400 Midway Closes (Midway)
SUNDAY, MARCH 12TH
10:00 AM Awards Banquet (VIP Tent in Primm, NV)
Noon Volunteers Barbecue (VIP Tent in Primm, NV)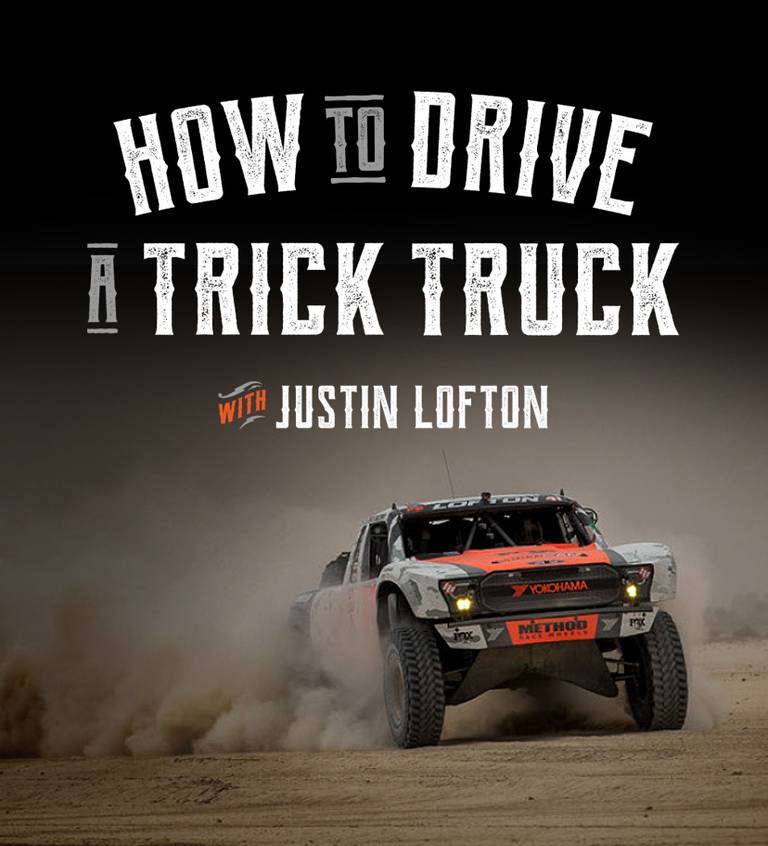 NICK ISENHOUER'S 6100 Ford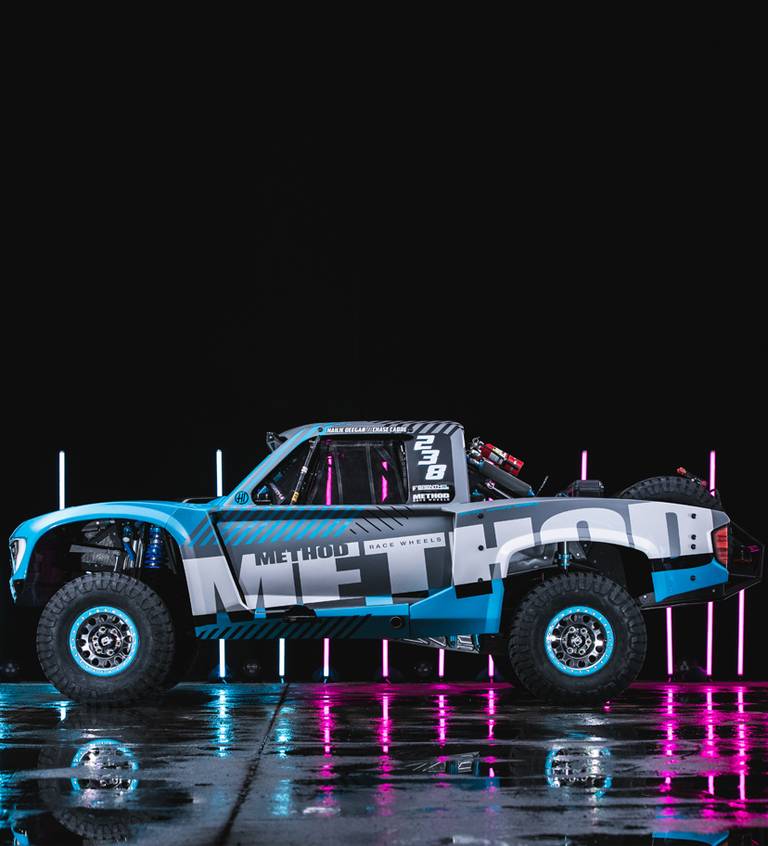 HAILIE DEEGAN RACES THE MINT