If you wanted to build a vehicle to explore Baja, you probably would have started with a Bronco or F150. The parts are relatively cheap, the suspension is fairly simple to modify, and most importantly, the Ford trucks have huge aftermarket support. But what if you wanted to go against the grain and build something different? Something that has serious off-road chops in Baja - that something would be a K5 Blazer. That is precisely what Hector Martinez did with his 1973 K5 Chevy Blazer Prerunner built for Baja.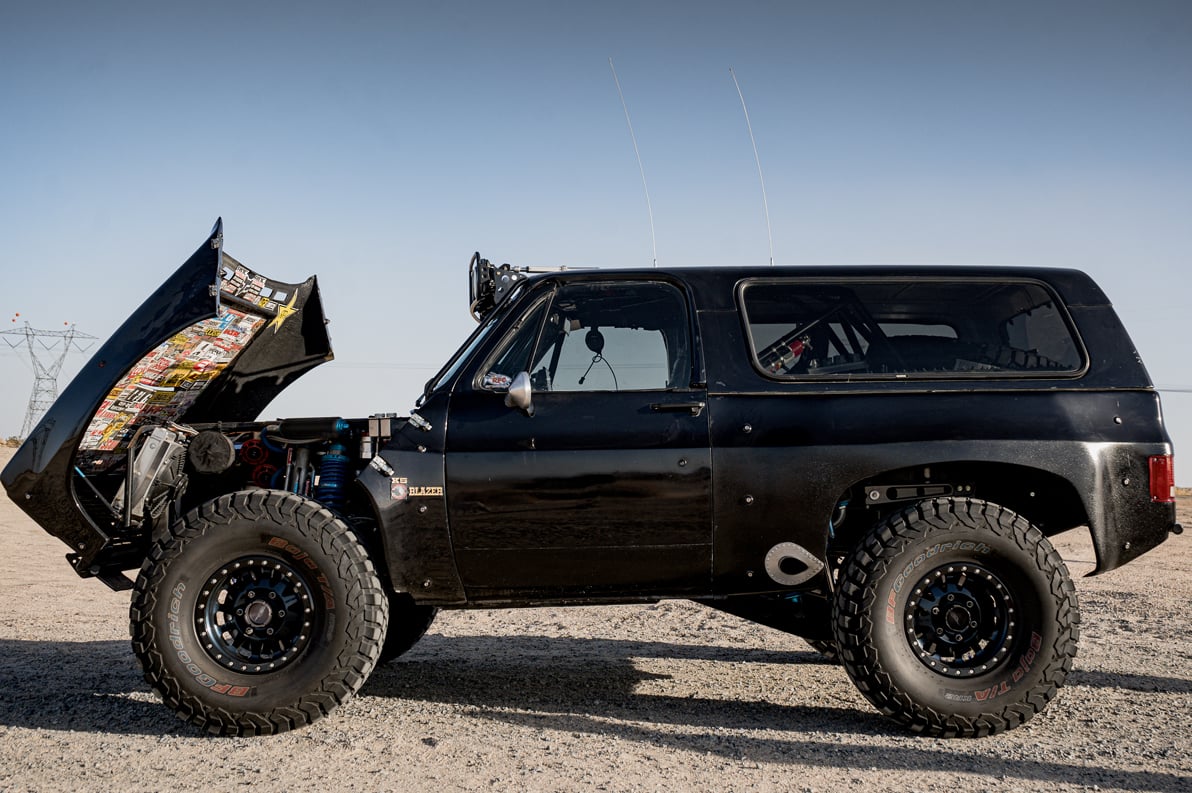 What originally started out as a truck to go explore Baja on the weekend quickly snowballed into a 600hp tube chassis, J Arm, 4-link Blazer complete with 39" BFG race tires because why not.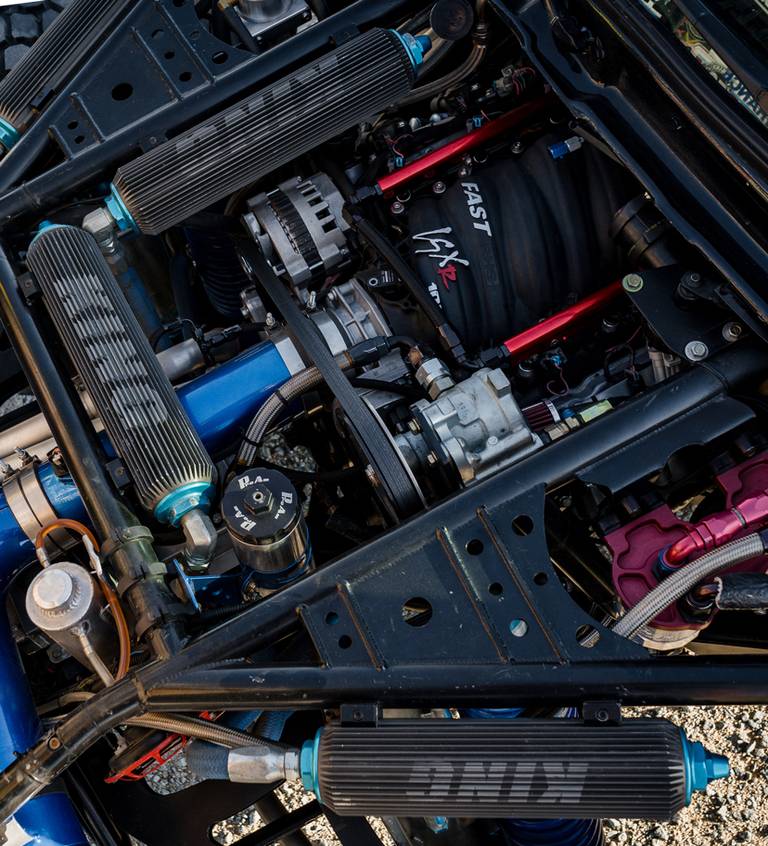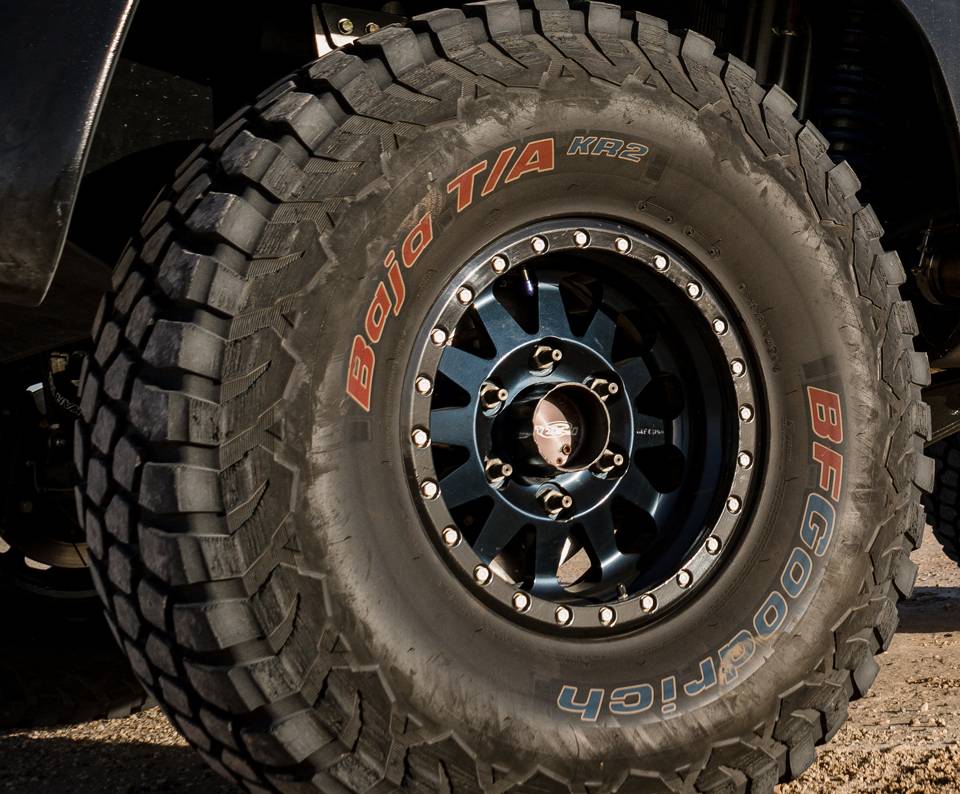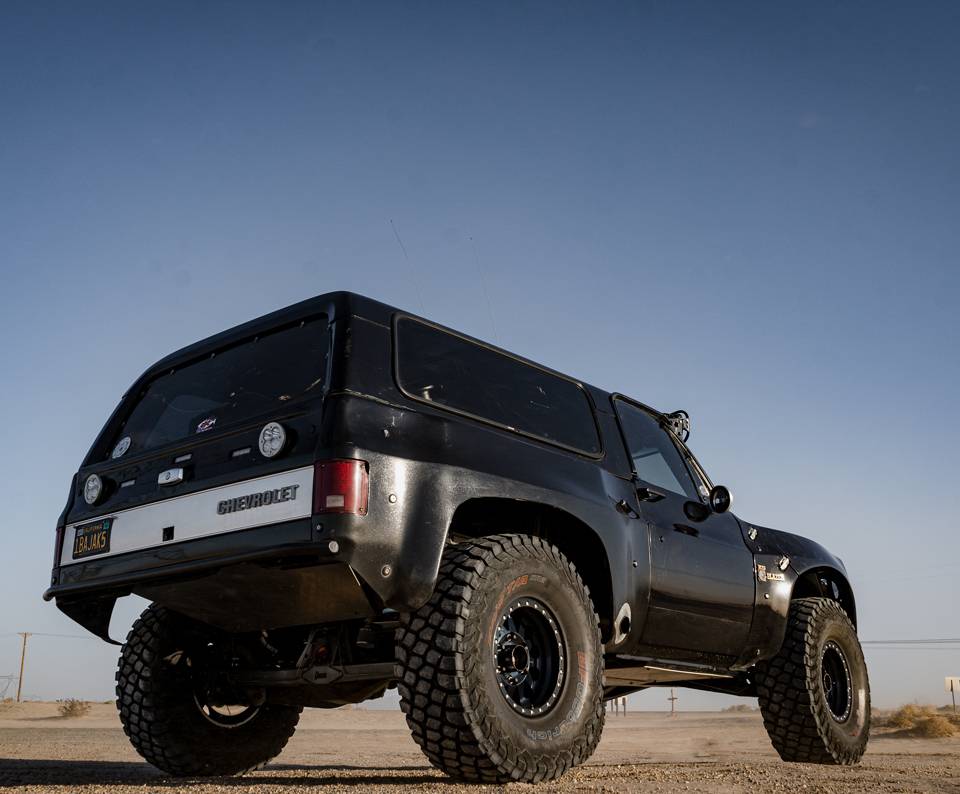 Living in El Centro, Hector frequently heads down to Baja for quality time adventuring with his family as for years he used to race Class 12 buggies. But as he sold the race car and was finished with racing wanted just to build a truck to go off-road and explore the Baja Peninsula. While his friends were building Ford Broncos, Hector wanted to create something different. Yes, it was a challenge that not many people do, considering the amount of effort and money it takes to build them. But to him, it was worth it.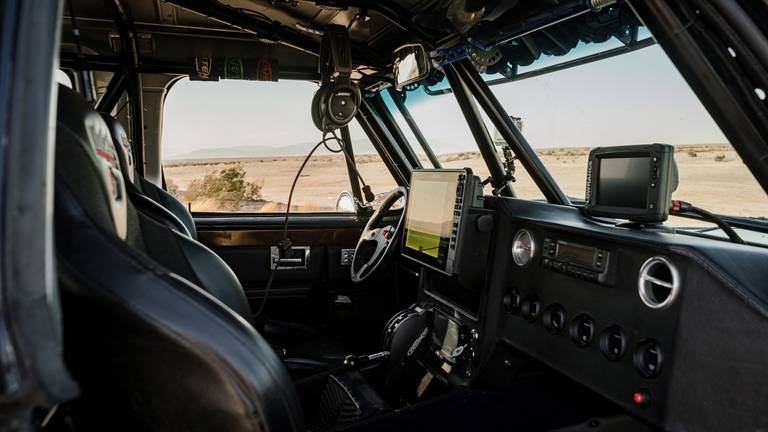 Hector bought the Blazer back in 2016 with the intention to build it into a mild off-road truck to head down to Baja and explore, but with the help of an off-road shop called Mexicali Shop, it resulted in a project that would take nearly two years to complete. But when you get up close and notice the spectacular details on this truck come to life.
Fitting the common theme of luxury prerunners, this would be it. Stepping into the interior, you are graced with a custom dash wrapped in leather. There is seating for three and even a full-size spare in the back with not much space. But the creature comforts set it over the top, full air conditioning, Lowrance GPS, race radios, and even a fire suppression system. Hector wanted the truck to stand out and had tendencies to do things just a bit differently; that is how the Blazer build started in the first place. When you take a further look at the details around the truck, you find this to be very true. Drawing inspiration from Frank "Scoop" Vessels BFG Blazer, he wanted to maintain sleek body lines but instead focused on the front fiberglass. So he had the Autofab glass grafted together for a one-piece hood and fender. Or the dual exhaust integrated into the body. He even removed the bucket headlight in replace of smaller KC HiLites behind a mesh grill - a subtle but elegant design element.
"WHILE HIS FRIENDS WERE BUILDING FORD BRONCOS, HECTOR WANTED TO CREATE SOMETHING DIFFERENT."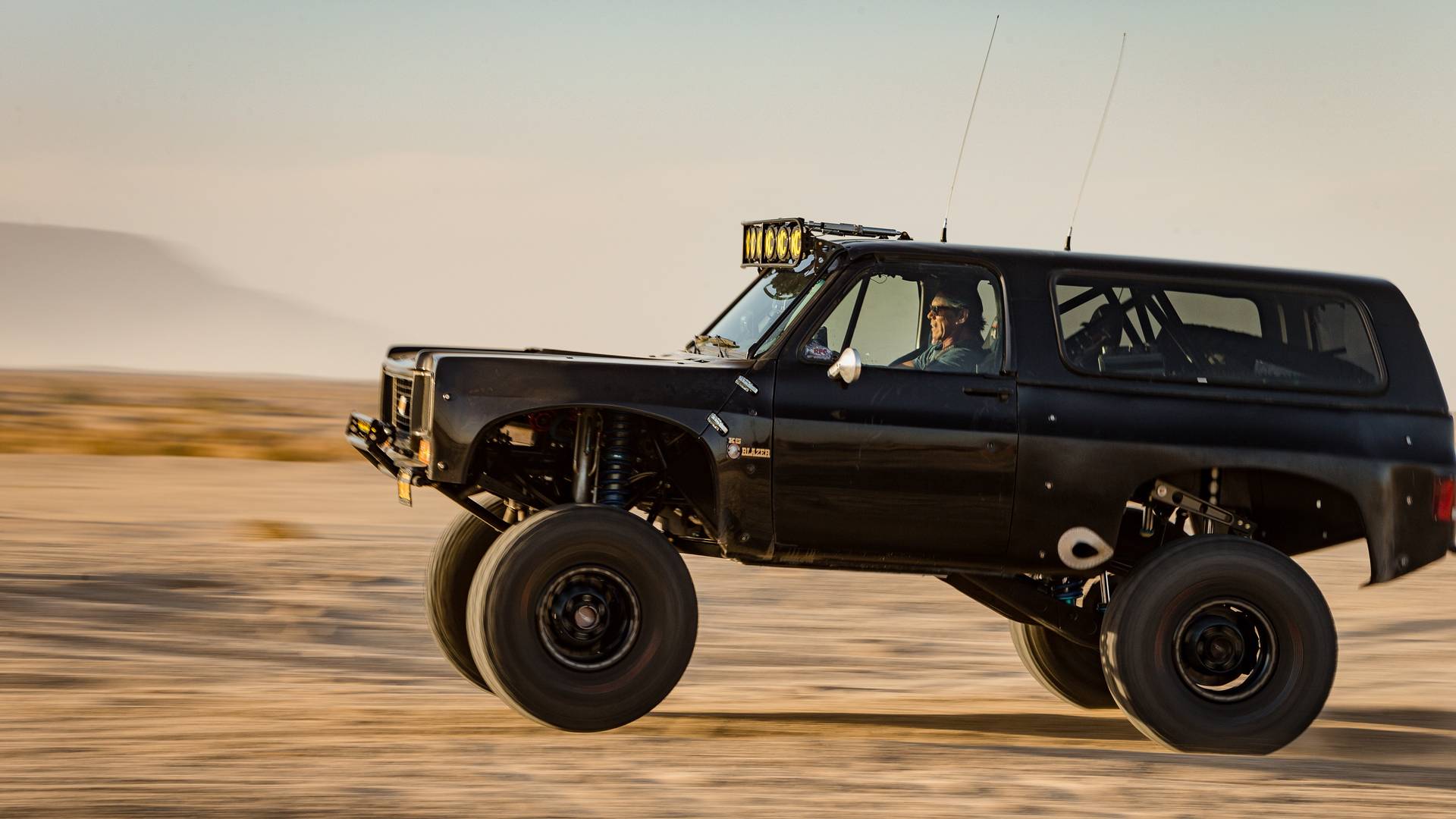 The suspension was one of the most difficult parts of this build, considering how small a Blazer really is. Mexicali Shop built a custom center-mounted J-arm suspension paired with King Racing coil-overs and bypass shocks pulling 19" of wheel travel. In the rear is a 4-link suspension that once cycled makes 26" of wheel travel. When you lift the Autofab one-piece hood forward, you notice the powertrain that powers this Baja Blazer - a 520hp LS6 small block. Aside from body parts, this truck is built from the ground up with a complete tube chassis integrated with a roll cage in the cab. It was moved back toward the cab for clearance of the long-travel suspension but to help out with better weight distribution as well.
The Blazer is a timeless classic design that will remain a staple in the off-road industry as an icon. There are many wheels and tires that can be dubbed iconic, but the Method 101 beadlock wheel powder coated blue wrapped in a BFG KR2 is undoubtedly iconic. Call us biased, but this is the ultimate wheel combo. The Method Race Wheels 101 beadlock is the wheel that defined the Method brand and started it all.
The Chevy Blazer name was once synonymous with adventure and had an attitude for all things great, and since 2018 its name has been attached to a crossover leaving many enthusiasts in a wave of never-ending disappointment. But just because it is now a crossover doesn't mean the Baja legacy is dead. Thanks to people like Hector, he is continuing with the legacy of the Blazer, forging new paths on epic adventures. This is undoubtedly one of the most unique Blazer prerunners built in recent years, and we can't wait to see Hector ripping down the coast chasing the Baja sunset.