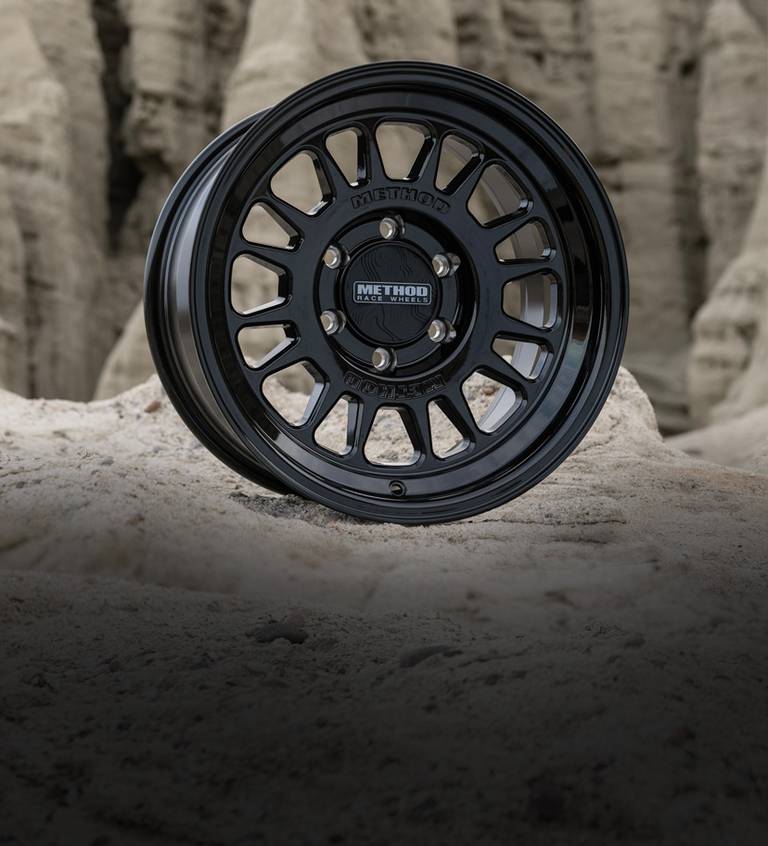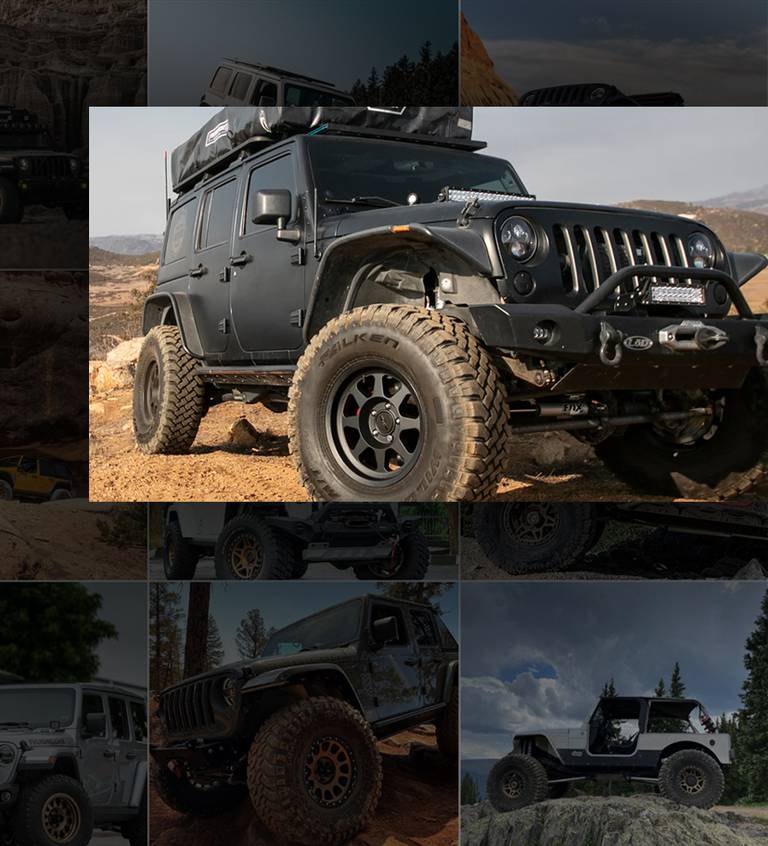 JEEP WRANGLERS & GLADIATORS
THE PREMIER OFF-ROAD WHEEL FOR JEEP WRANGLERS & JEEP GLADIATORS
Method Race Wheels add style and serious performance to any Jeep Wrangler or Jeep Gladiator with fitments for all JL, JK, JKU, JT, LJ, TJ, and YJ models. Dominate the trails on wheels proven to be lighter, stronger, and faster through testing in some of the harshest environments in the world. Method's Beadlock and patented Bead Grip® technologies ensure you can run lower tire pressures with maximum security. With wheels available in Matte Black, Bronze, Bahia Blue, and Machined finishes plus a variety of sizes, get the perfect Method wheel to complete your Jeep.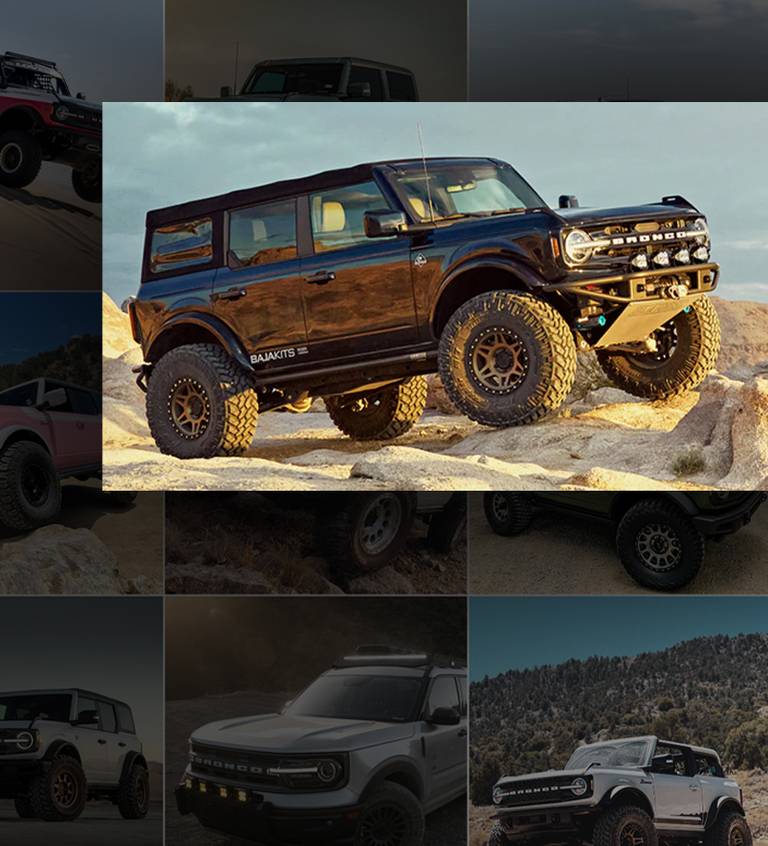 THE PREMIER OFF-ROAD WHEEL FOR THE FORD BRONCO
Designed for enthusiasts by enthusiasts, Method Race Wheels are intended to breathe life into the Ford Bronco 6th Gen. Method Race Wheels offers a wide selection of wheel designs, colors, and sizes to meet the visual and performance goals of all Base, Big Bend, Black Diamond, Outer Banks, WildTrak, Badlands and First Edition Bronco owners. Our Beadlock and patented Bead Grip® equipped wheels are rigorously tested to maximize performance in the harshest conditions and toughest terrain your Bronco can handle.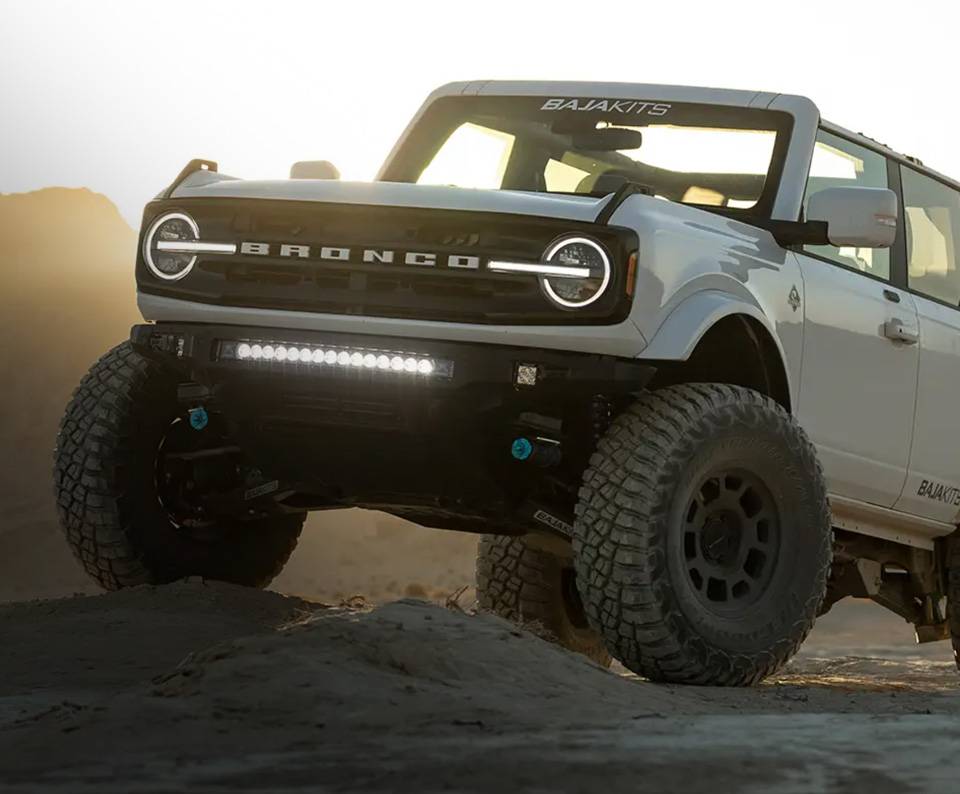 With their latest build, Baja Kits set out to create one of the first long-travel kits for the Ford Bronco.
SEE THE BRONCO