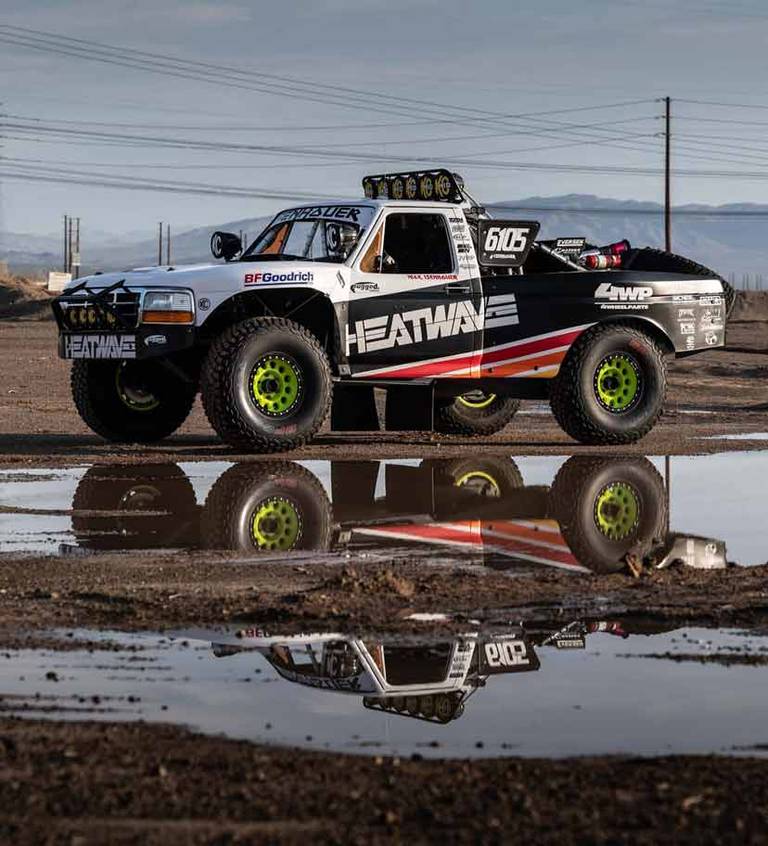 At any motorsport event there are certain vehicles that produce the kind of noise that make heads turn. This 6100 race truck is just such a vehicle, with an engine exhaust screaming a dozen octaves above any other truck on the course. An added bonus with the Nick Isenhouer Ford F150 is that with the V8 cacophony at full song, there is also a propensity to release flames at the slightest relaxation of the throttle. Despite this truck carrying the spec-limited V8 engine of only.. cough...cough 525 horsepower, Isenhouer has opted to plumb the exhaust out the top of the bedsides through a wicked sounding 8 into 1 design where unburnt fuel ignites to the delight of any race spectator. Unique to this truck in a class of vehicle known for fiberglass facades is the fully steel cab and doors from a 1995 F150. Not entirely practical from a weight frugality standpoint but undeniably cool earning itself the nickname a "Door Slammer". Racing together with his brother Chris in the co-driver seat, Nick and the now iconic 6100 truck received vindication two years after the truck's completion by winning the class at the 2022 Mint 400 and an astonishing sixth overall.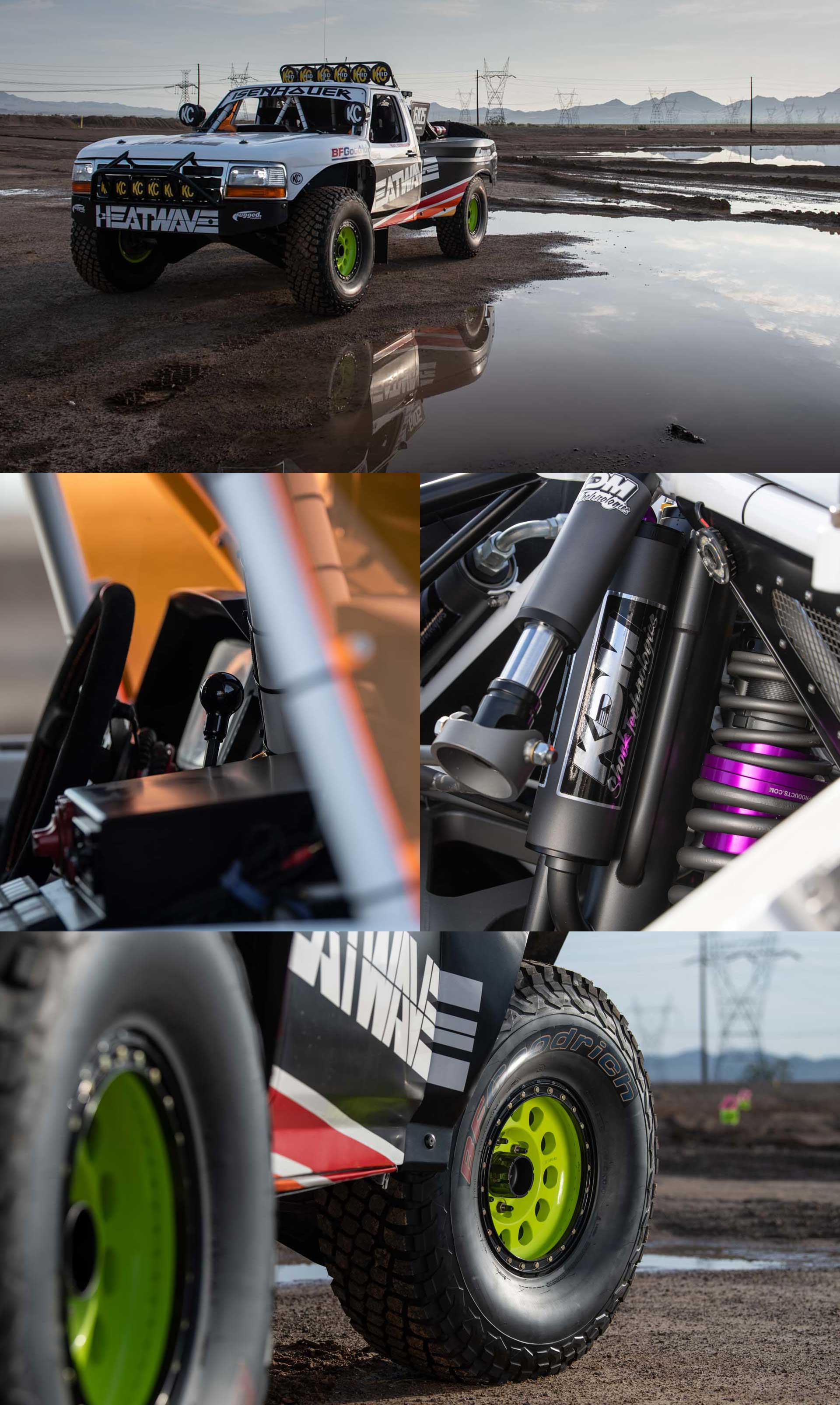 ENGINE AT FULL SONG EZHAUST SCREAMING HEADS TURN TO SEE BELCHING FLAMES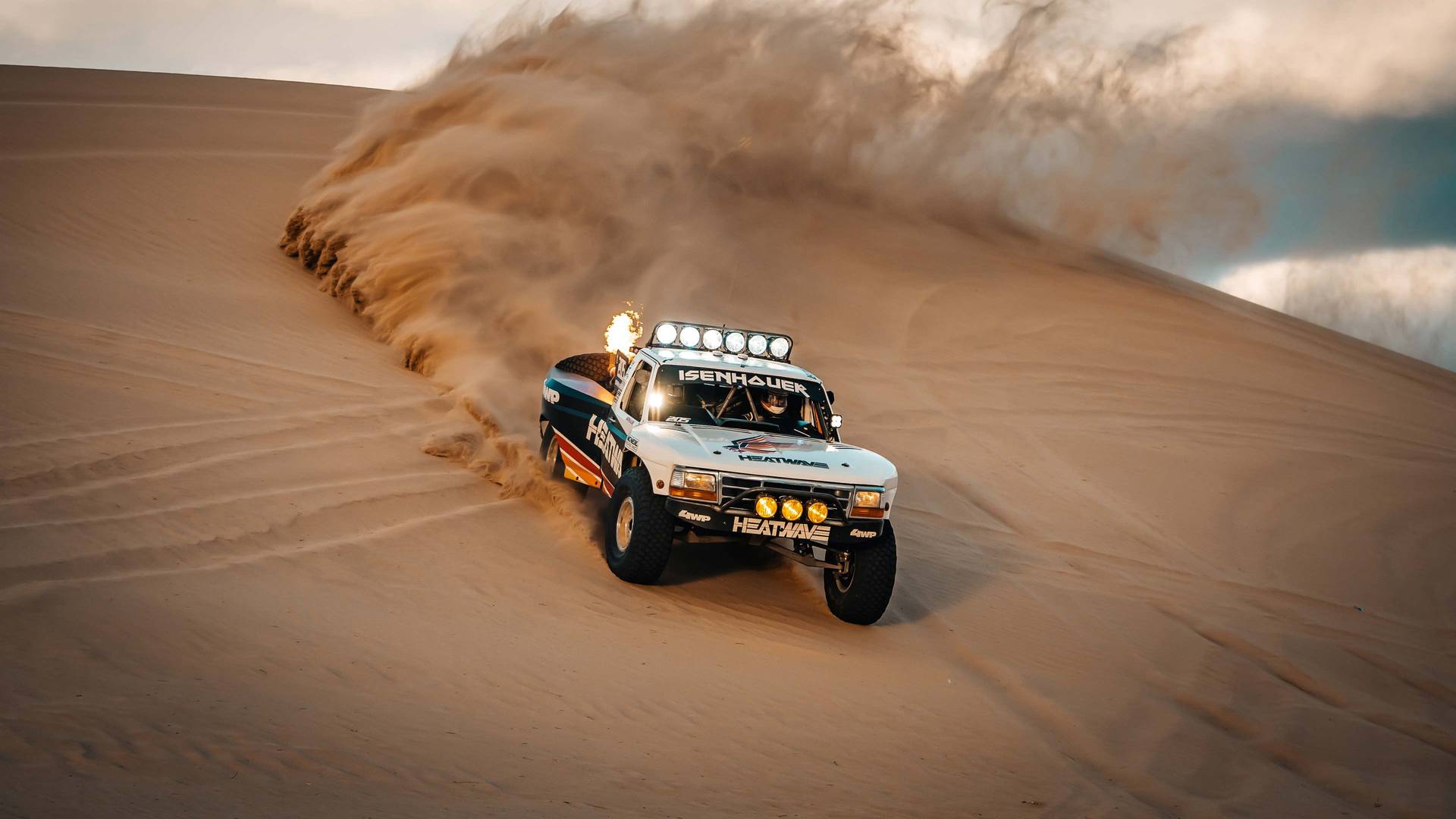 VEHICLE SPECS
Everson Built 6100 / Spec Unlimited Truck
Chassis: Eversen Chromoly tube frame
Wheels: Method Race Wheels 103 Beadlocks
Cab: 1995 Ford F150 original sheet metal
Fiberglass: McNeil Racing
Engine: 6.2 Liter GM LS3 / Motec
Transmission: Culhane TH400
Cooling: CBR
Fuel Cell: Pyrotect 100 gallon fuel cell
Tires: BFGoodrich 40×12.50-17
Wheelbase: 121″
Front Suspension: KDM Shock Technologies 3.0/4.0 Coil-over Bypass / 21″ of travel
Rear Suspension: KDM Shock Technologies 4-link 3.0/4.5 Coil-over Bypass /

26″ of travel

Rear Axle: Camburg Housing, Evan Weller Racing third member w/ Motive Gears
Brakes: Jamar
Rotors: Jamar
Hubs: Camburg
Lights: KC HiLites
Steering: Swingset
Seats: PRP
Navigation: Lowrance GPS
Communication: Rugged Radios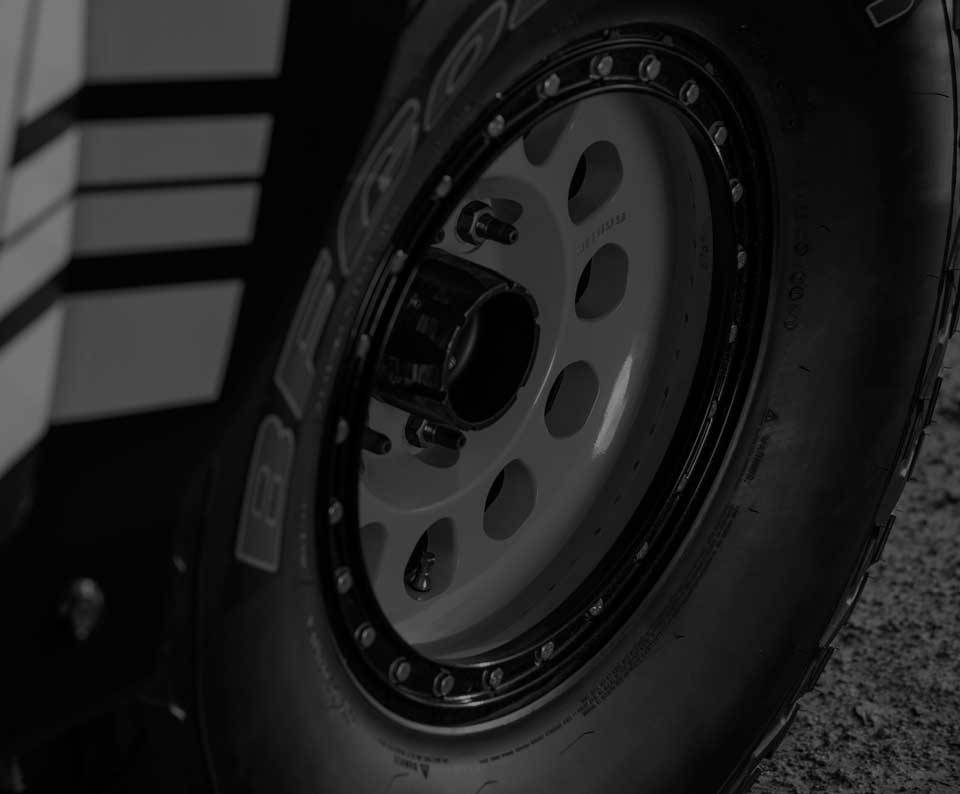 103 BEADLOCK
A beadlock wheel is different from a normal wheel in that it relies on clamping force generated by the tightening of a set of bolts to mechanically clamp the tire's outer bead to the wheel.
SEE MORE