LEGENDARY RACE. MILES OF MEMORIES.
After having to alter the race course multiple times, and adding a transfer to avoid monster water traps created by monsoon rains not seen in Nevada for 30 years, the legendary Method Race Wheels Casey Folks Vegas to Reno race was a success.
More than 300 racers launched from the start line early Friday morning. Positive comments from the finish line had racers saying the 2022 V2R was one of the most challenging ever run.
Vegas to Reno featured all the desert has to offer – slippery mud, dust-like silt, giant rocks, deep streams, and some very, very fast sections.
RACE WINNERS AND EVENT PHOTOS
Race winners, tech, time trials, race day and more - get a closer look at the event!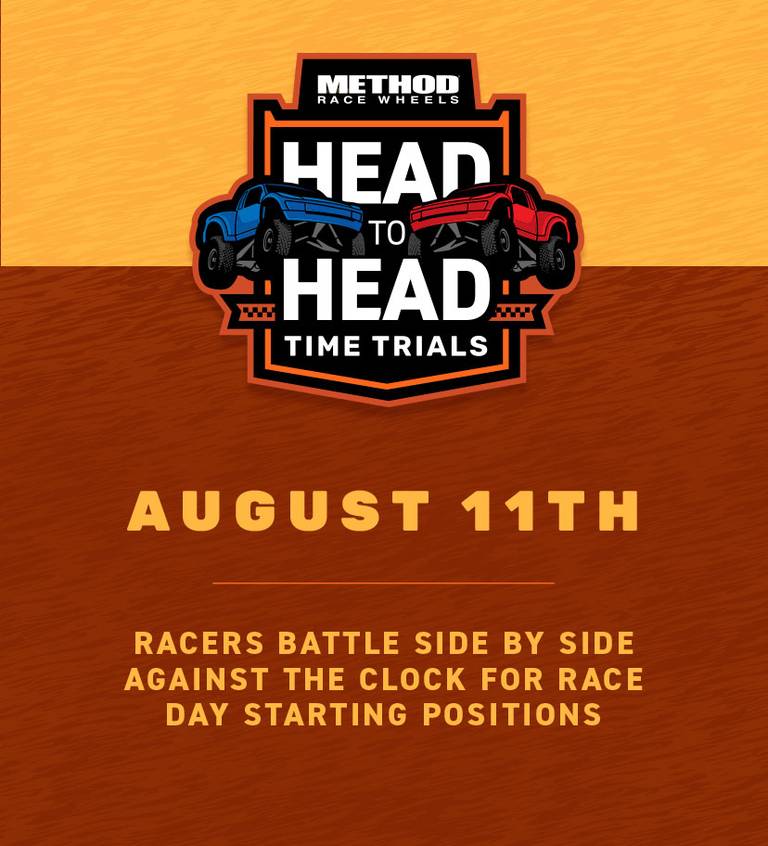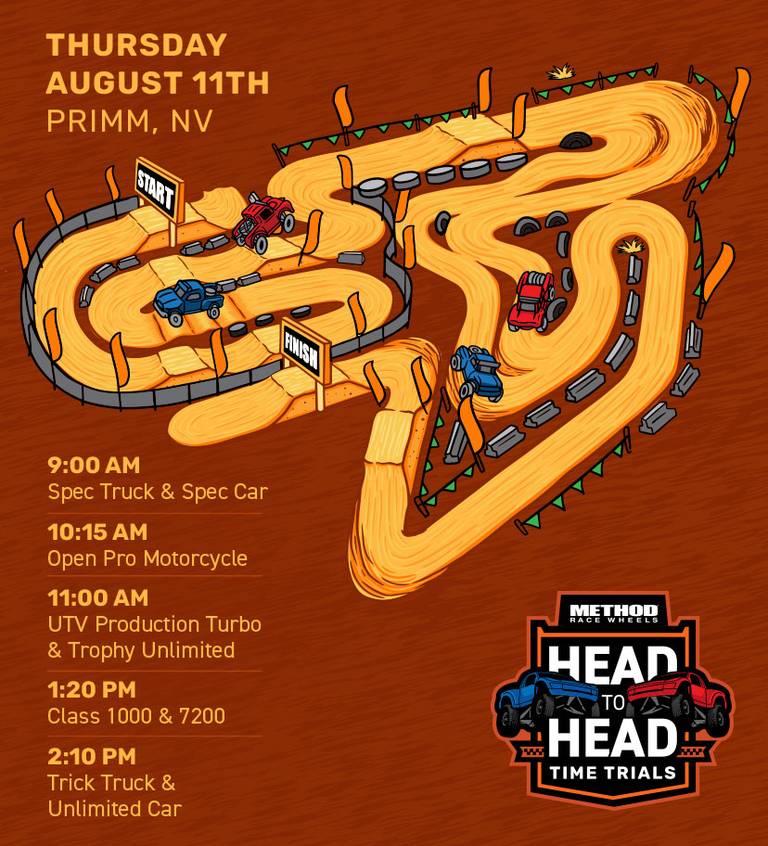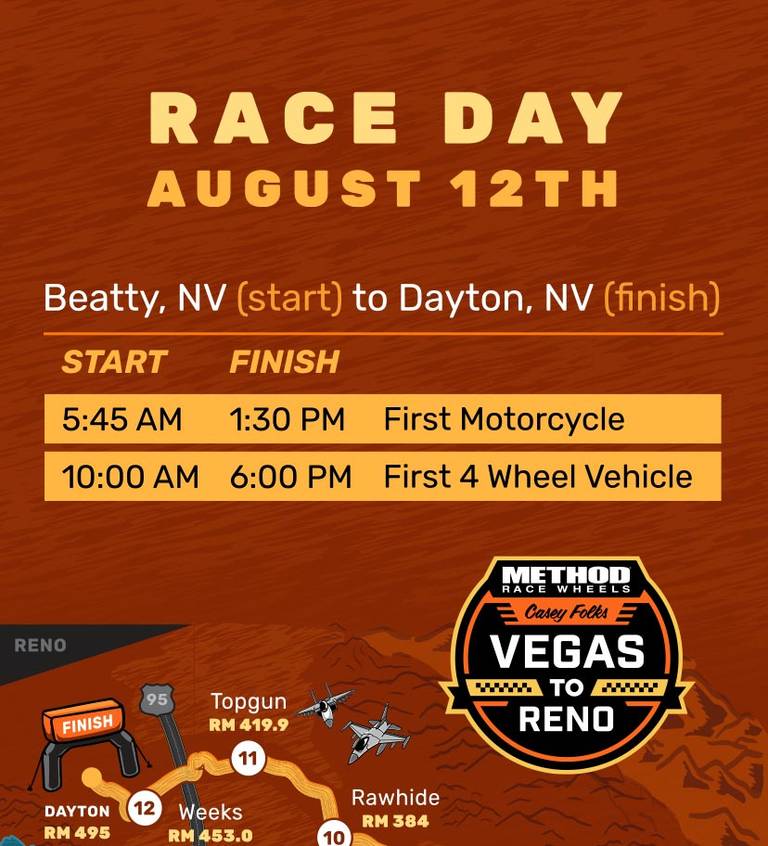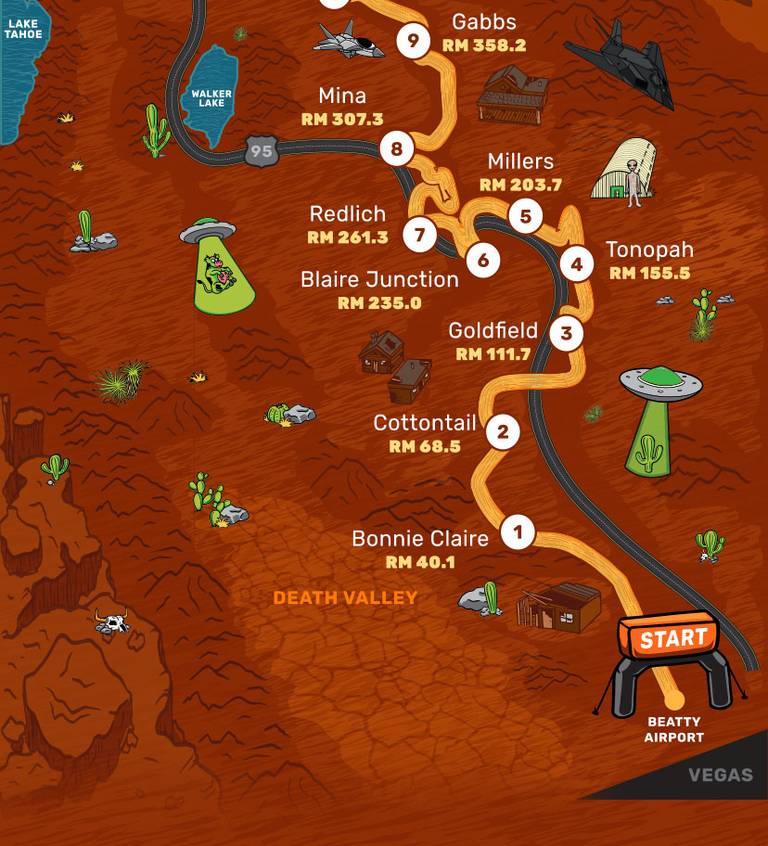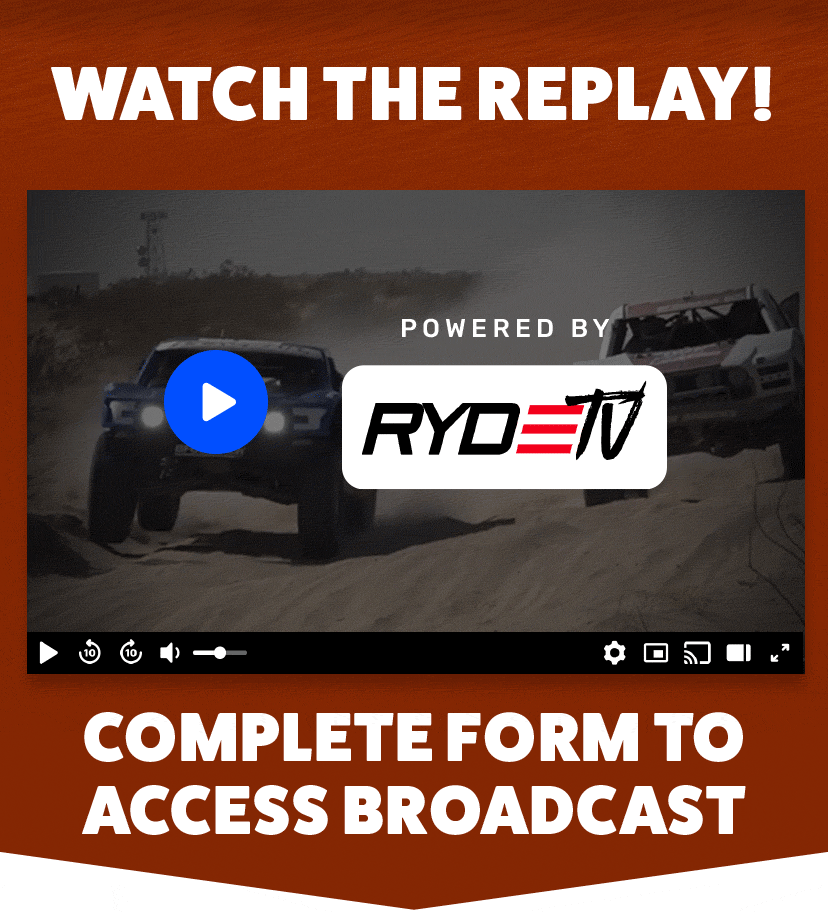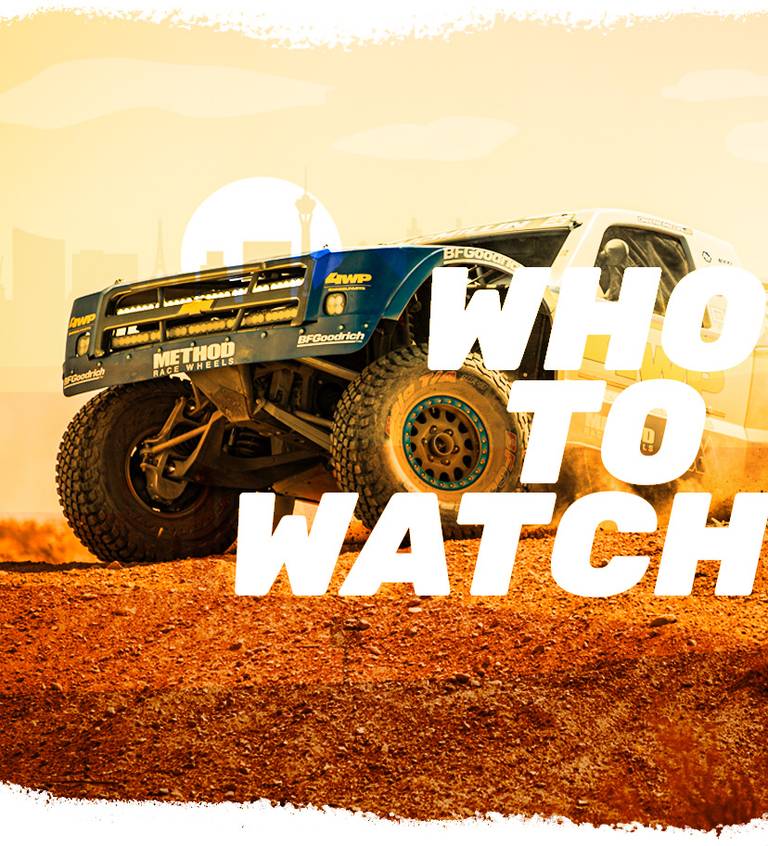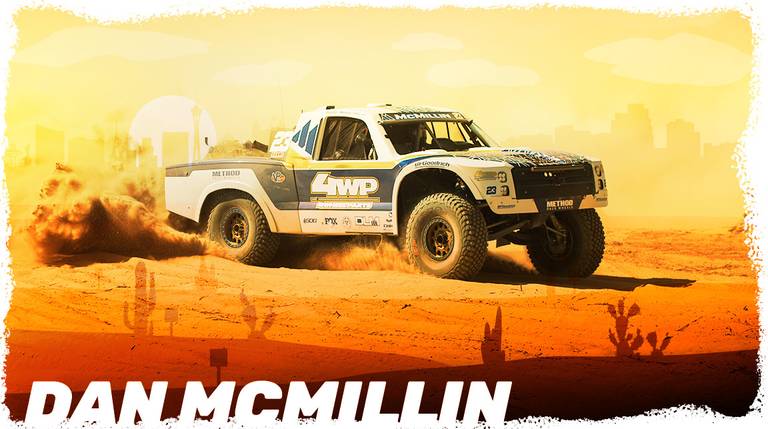 DAN MCMILLIN
Dan McMillin in his potent Mason AWD Trick Truck will be carrying decades of family legacy to this year's Vegas to Reno.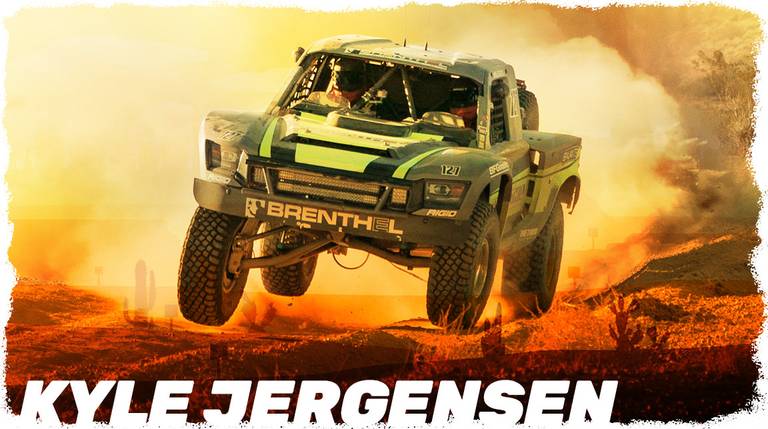 KYLE JERGENSEN
If the 2021 Best in the Desert Trick Truck Champ Kyle Jergensen is on the start line of a race, he can't be underestimated.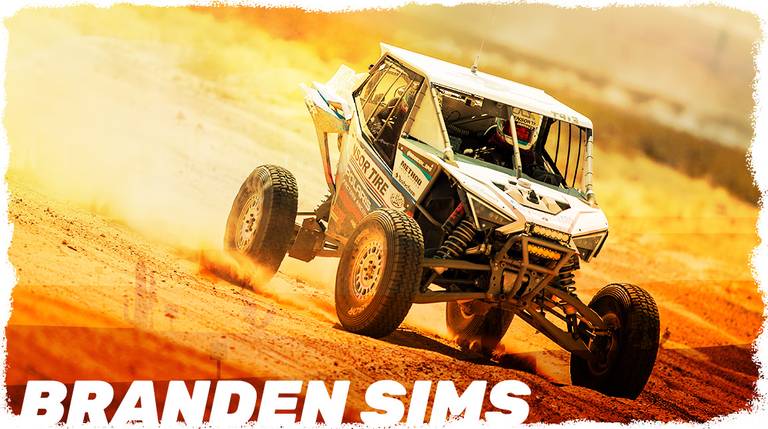 BRANDEN SIMS
Branden Sims is a threat to win it all in virtually every race he enters, Branden has won the big ones including both the 1000 and 500 mile races in Baja.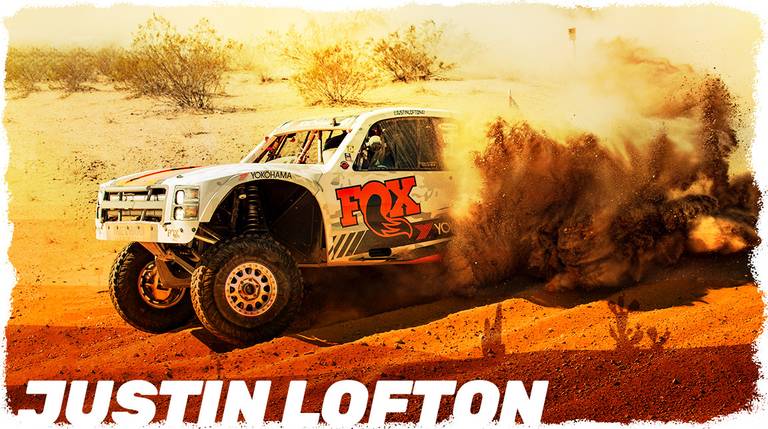 JUSTIN LOFTON
A fan favorite off track and feared competitor in the dirt, Justin Lofton knows what it takes to win big races.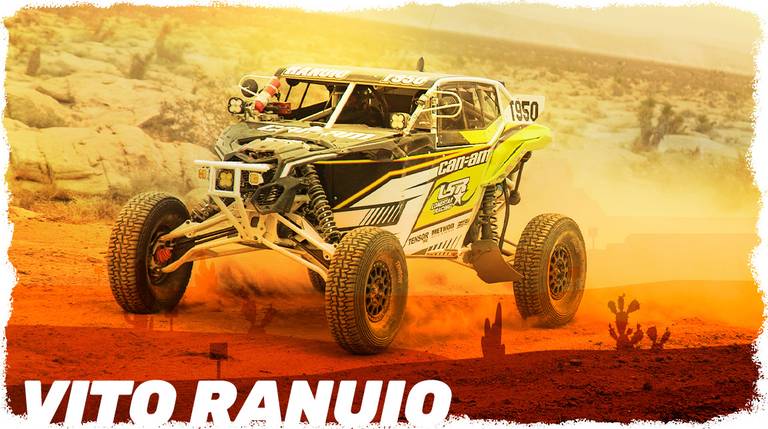 VITO RANUIO
Leading the BITD championship points in UTV Turbo Pro, Vito Ranuio has the bullseye on his back coming into the Vegas to Reno race.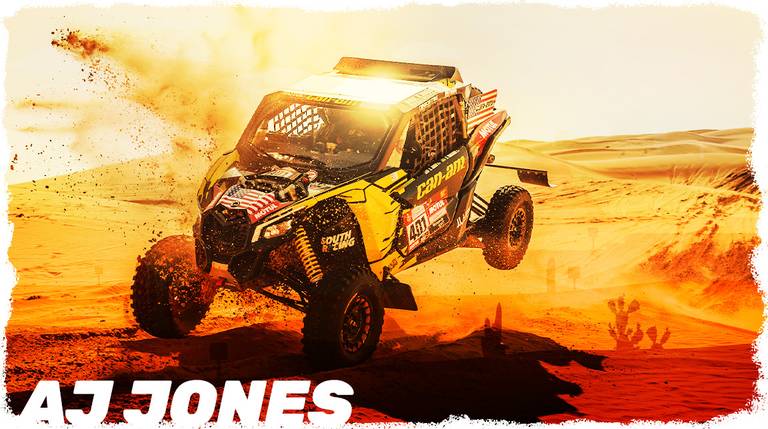 AJ JONES
2021 FIA Cup World Champion and 2022 Dakar rally T4 winner, Austin "AJ"Jones is once again on home turf. He and his South Racing Can Am machine are here at Vegas to Reno and that's a big deal.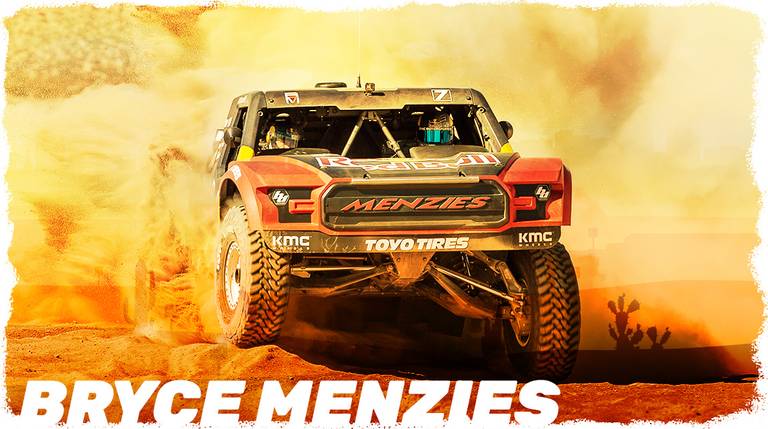 BRYCE MENZIES
If there is one driver universally feared in off road motorsport it's Bryce Menzies. It's commonly accepted that if Bryce doesn't break he will likely win it all.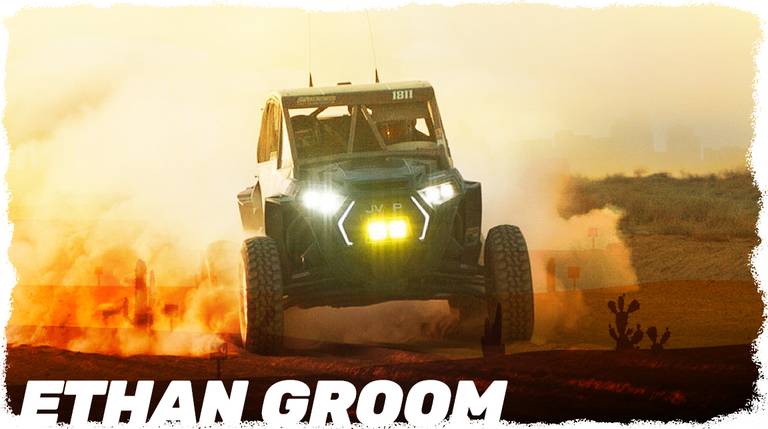 ETHAN GROOM
Young gun Ethan Groom is already a 15x champion at 15 years old and in 2022 he's made the jump from youth to "Pro" UTV classes. Look for Ethan to prove why he deserves to run with the big dogs this year.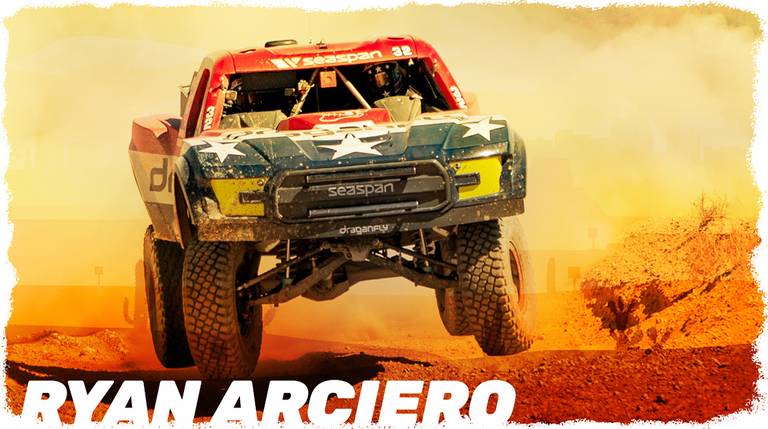 RYAN ARCIERO
2021 Vegas to Reno overall champion Ryan Arciero is looking to repeat in 2022 in a stacked field of Trick Trucks.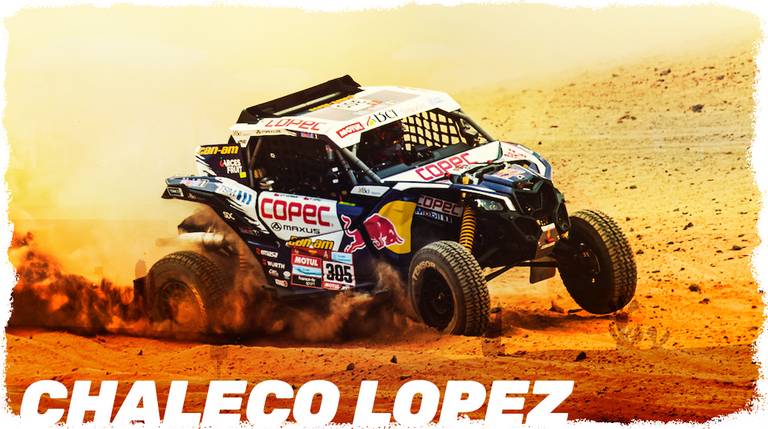 Francisco "Chaleco" Lopez
Adding to the long list of motorcycle legends trading his handlebars for a roll cage, Francisco "Chaleco" Lopez has 3 wins at Dakar in the T3 UTV category and will be making his first appearance racing in the Nevada desert.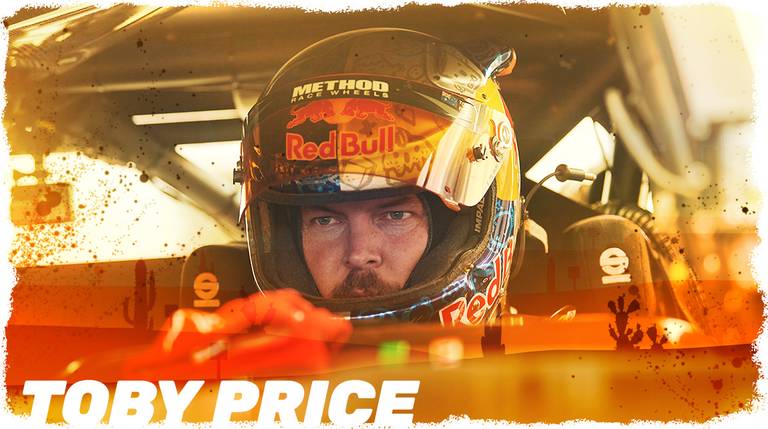 Toby Price
Australian motorcycle legend Toby Price has two Dakar rally wins on a bike and 8 wins at the Finke Desert race with the last two years winning the Aussie classic in a Trick Truck.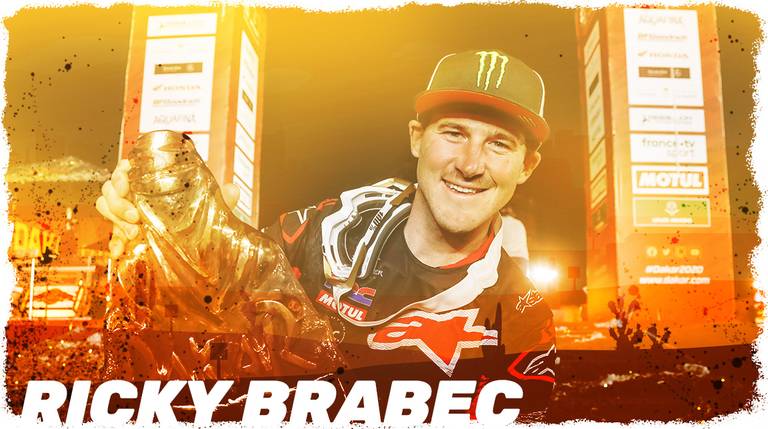 Ricky Brabec
Ricky Brabec best known as the only American to win overall at the 2020 Dakar Rally will be trading in his Honda motorcycle for a Honda UTV to race the 2022 Vegas to Reno.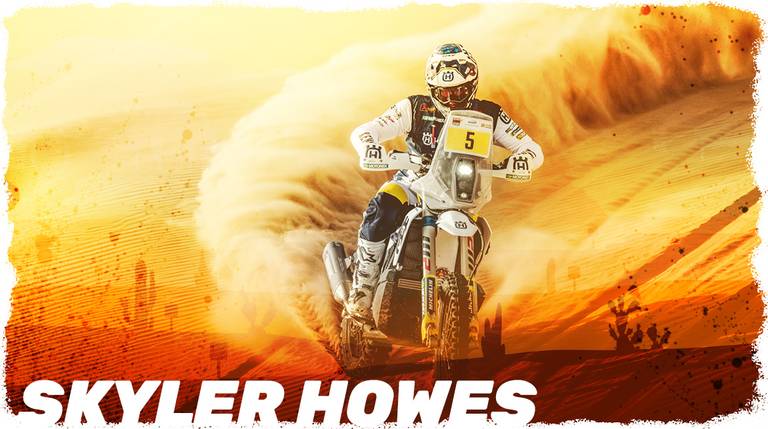 SKYLER HOWES
2nd overall at the 2021 Silkway Rally, 5th overall the same year at Dakar, First OA at the 2020 Silver State 300, 2019 Vegas to Reno OA and Best in the Desert champion… we've run out of room to list Skyler Howes' achievements. He's a serious threat!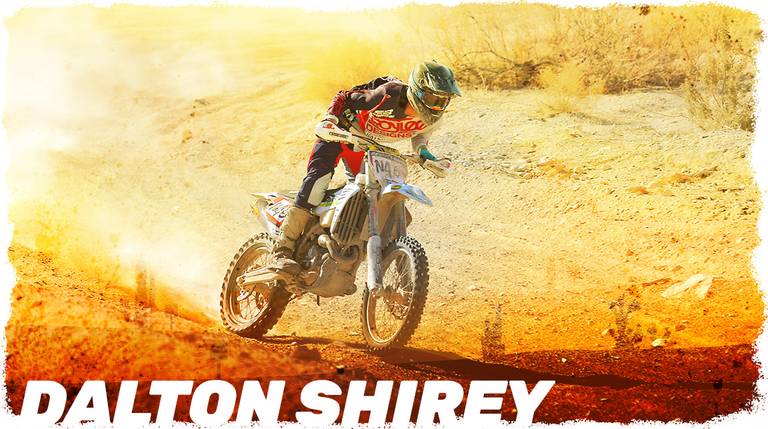 DALTON SHIREY
All you need to know is that at last year's Vegas to Reno, Dalton won it all. First overall. In fact you could say he has a habit of winning the big Nevada races.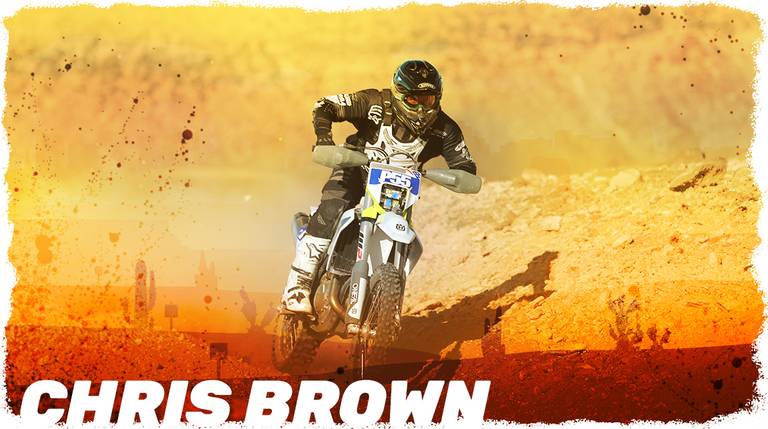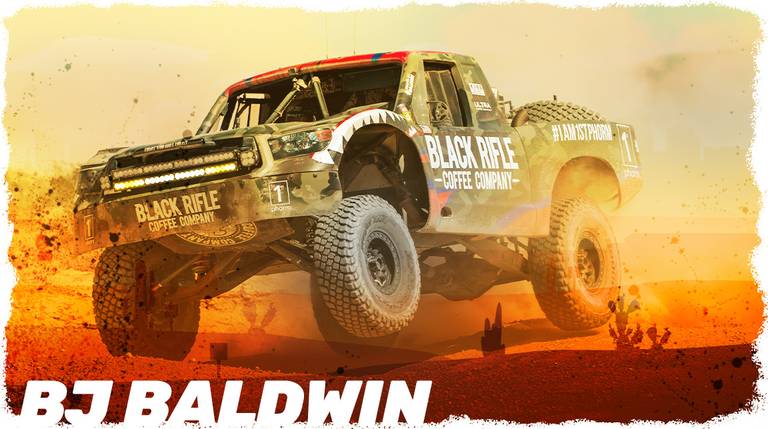 BJ BALDWIN
Hometown racer BJ Baldwin has the credentials to get it done at any race his tires touch dirt. Look for this fan favorite to put on a good show.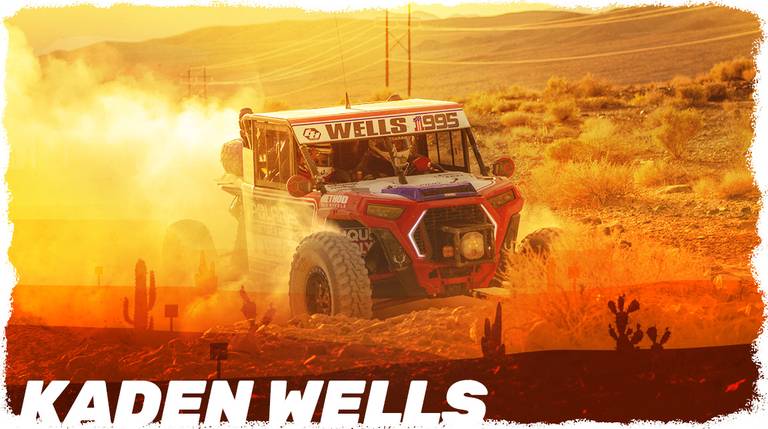 KADEN WELLS
Kaden Wells, backed by his family operated team RISQ Racing, has been a dominate force in UTV racing. With several BITD and Baja championships under his belt already, he's looking for a big win at V2R.