Toyota pays homage to the Land Cruiser's roots with an absolutely stunning SEMA build, the "FJ Bruiser". Inspired by the rock crawling vehicles found at King of The Hammers, this beastly FJ started out as a vintage 1966 Toyota FJ45 Land Cruiser pickup truck. Running 20" Method 304 wheels in a custom finish and wrapped in 42" BF Goodrich tires gives the FJ Bruiser exceptional clearance and strength to handle the rocks anywhere, anytime. Should you get stuck, the center skid plate was replaced with a tank-like system that can be used to power out of any high centered situation. The CAMSO track is controlled from the cockpit, so the driver can stay securely seated; no need to unstrap and find something to tie off the winch. Tank mode can be activated with the push of a button. To top off this impressive build, Toyota gave the FJ Bruiser the might of a NASCAR Cup Car in the form of a 358 cu.in., 725 horsepower V8 engine.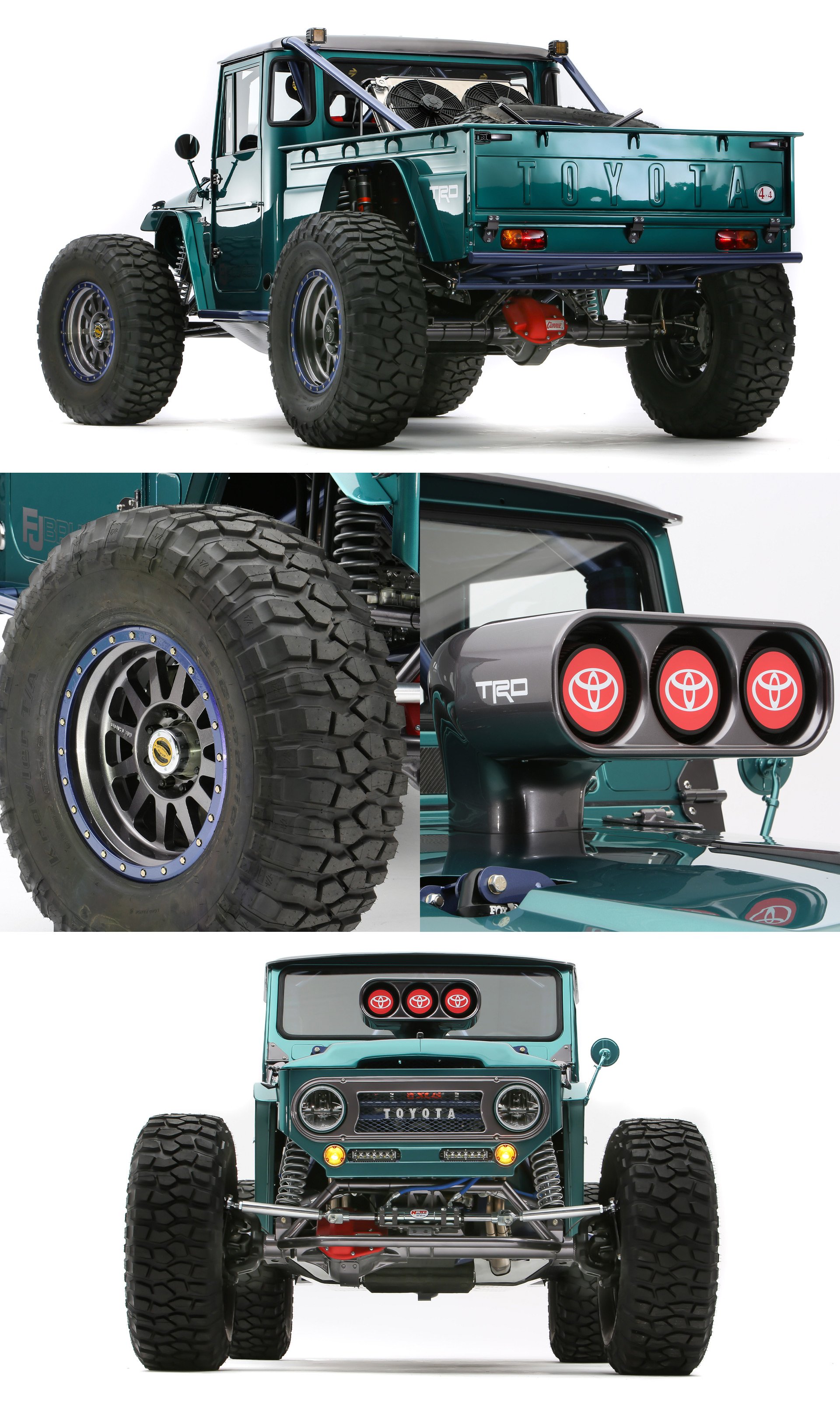 SPECS
VEHICLE:
1966 Toyota FJ45 Land Cruiser Pickup
WHEELS & TIRES:
Method - 304 Standard wheel 20"
BF Goodrich - 42x14.5R20 Krawler T/A KX Tires
BODY & CHASSIS:
Toyota Motorsports Garage - Custom Tube Frame Chassis
PERFORMANCE:
Engine - TRD NASCAR® Cup 358 cu.in. V8 HORSEPOWER: 725 hp
Transmission - Rancho Drivetrain Engineering® Transmission, 3-Speed Automatic
Steering - Howe® Fully-Hydraulic Performance Power Steering
Transfer Case - Advanced Adapter Atlas® with four-2WD speeds and four-4WD speeds
Exhaust - MagnaFlow Custom Exhaust by Artisan Fab and Toyota Motorsports Garage
Air Intake - Toyota Motorsports Garage and Toyota PPAL
DRIVELINE:
Solid Axles with Currie Enterprises® Differentials (F&R)
SUSPENSION:
Fox® Shocks and Bump Stops
Eibach® Springs
Custom Trailing Arm Suspension
BRAKES:
Calipers - Wilwood® AERO6-DM Calipers (F), Narrow Superlite Calipers, (R)
Pads - Wilwood® BP-Q Compound
Wilwood® Reverse Swing
Mount Balance Bar Pedals with Adjustable Leverage
Ratio; Compact Remote Master Cylinders w/ Billet Hard Anodized Reservoirs
INTERIOR:
Toyota Motorsports Garage / Complete Customs - Design and Upholstery
Seats - MOMO Daytona EVO Seats, Custom Upholstery
Steering Wheel - MOMO 1968 Jackie Stewart Championship Steering Wheel
EXTERIOR:
Toyota Motorsports Garage
Rigid Industries Direct Replacement Headlights, Rear Amber Pod Lights, & Rectangular Grille Lights
CONVEYOR TRACKS:
CAMSO Track System with Remote Activation
LEAD BUILDER:
Marty SchwerterToyota Motorsports Garage Marty Schwerter
ENGINEER:
Cripwerks
MECHANIC/FABRICATORS:
Brad Vetter, Justin Lacore, David Senn and Jamie Wells
PAINTER:
Complete Customs, McKinney, TX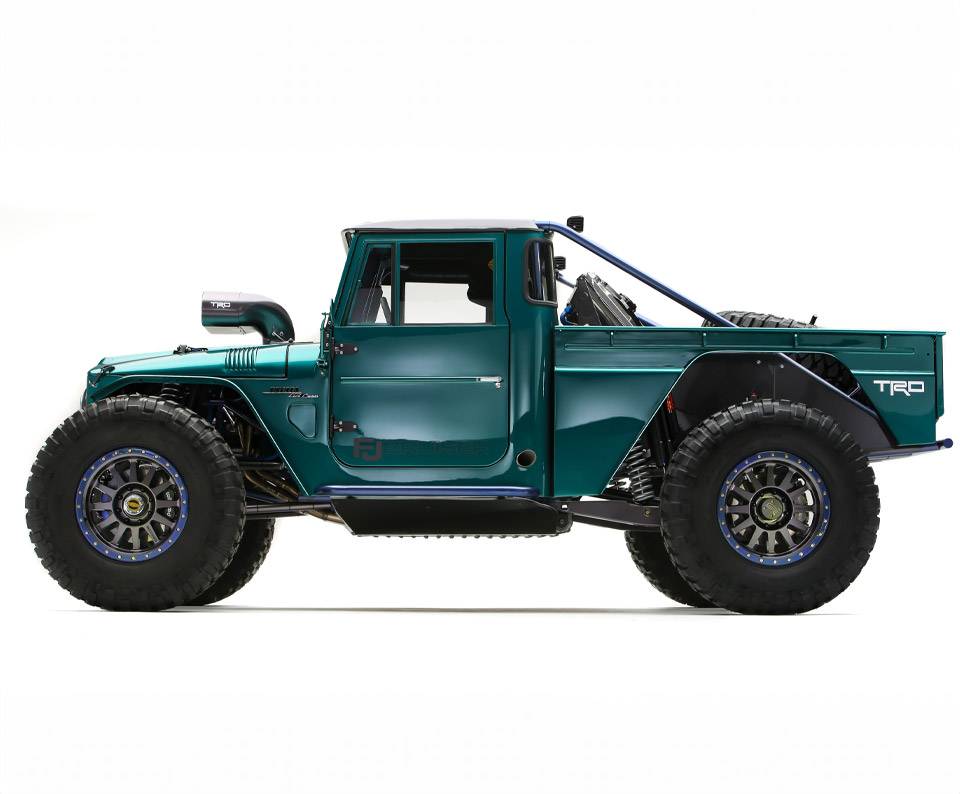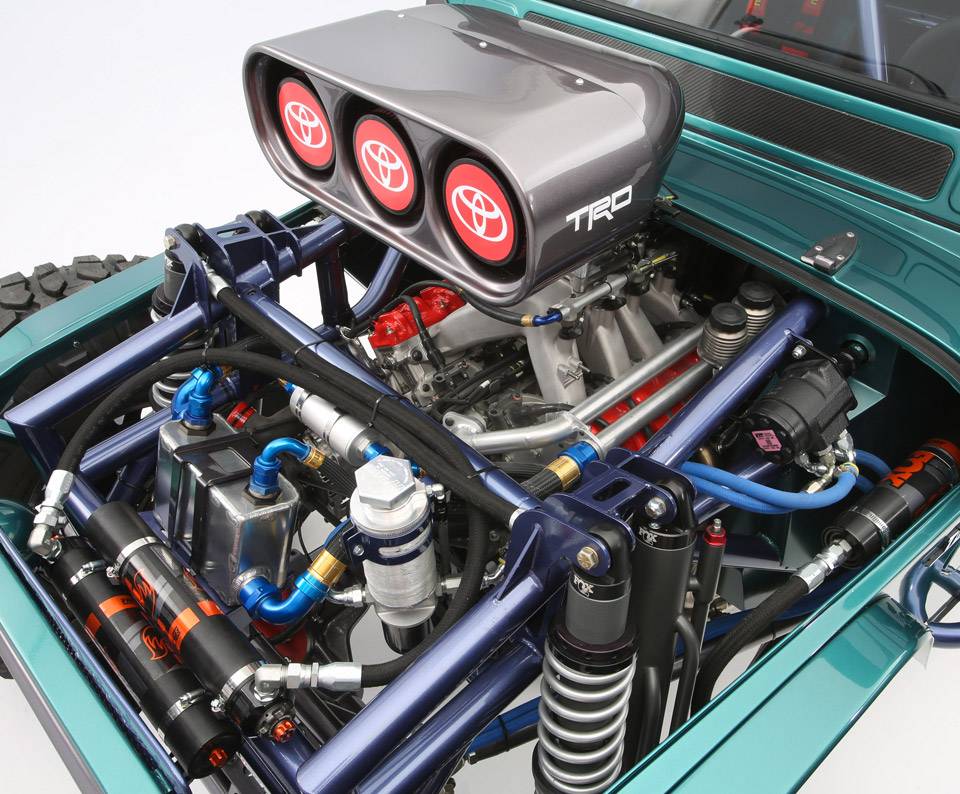 FJ BRUISER SEMA BUILD SERIES
EPISODE 1:



EPISODE 2:

EPISODE 3:

EPISODE 4: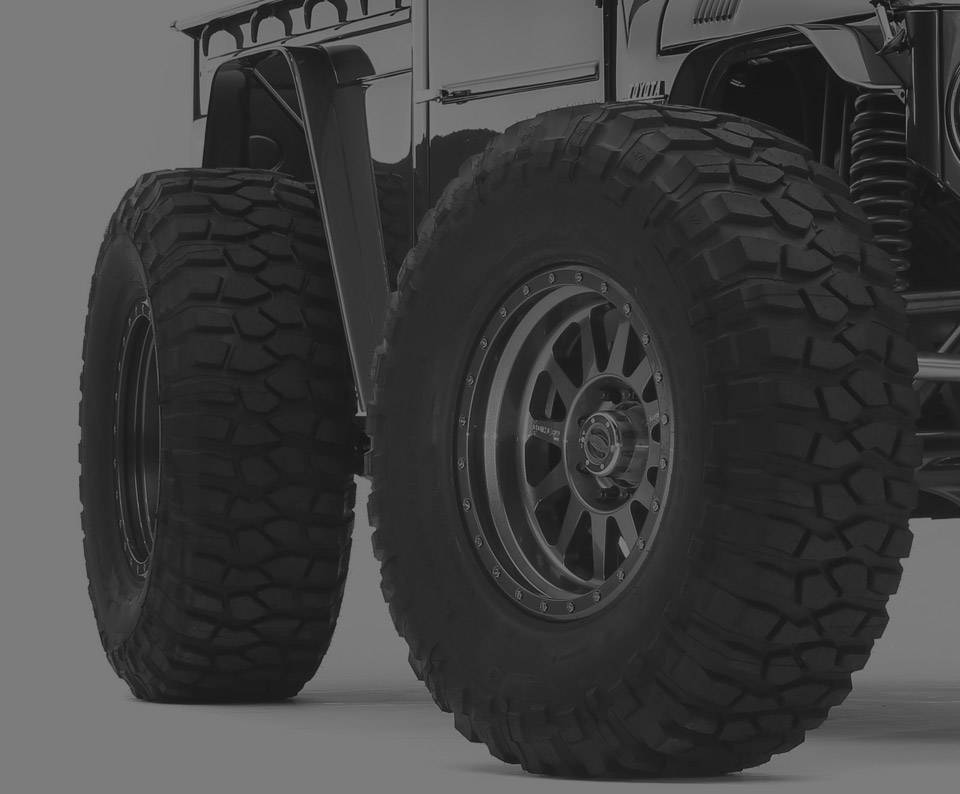 304 STANDARD - MATTE BLACK
The 304 "Double Standard" Wheel features our legendary 12 spoke design with a debossed Method logo. The lip undercut simulates a true beadlock wheel and has replaceable lip bolts with optional colors available. It boasts a strong 2,100- 3,600 lbs. load rating.
SHOP THE WHEEL