Persistence, Patience, Prerunner
We all have that friend. He may be a bit undecisive, but he is persistent and never gives up. I'm talking about a guy like Daniel Tyson. Daniel bought his first truck, a Ford Ranger in 2004 off the dealer lot with 250 miles at 16 years old. 18 years later he's still driving and working on it. There isn't much ranger left, and it's been through a whirlwind of changes and different forms over the years, but Daniel has kept with it and the truck is in his (and ours) favorite form so far.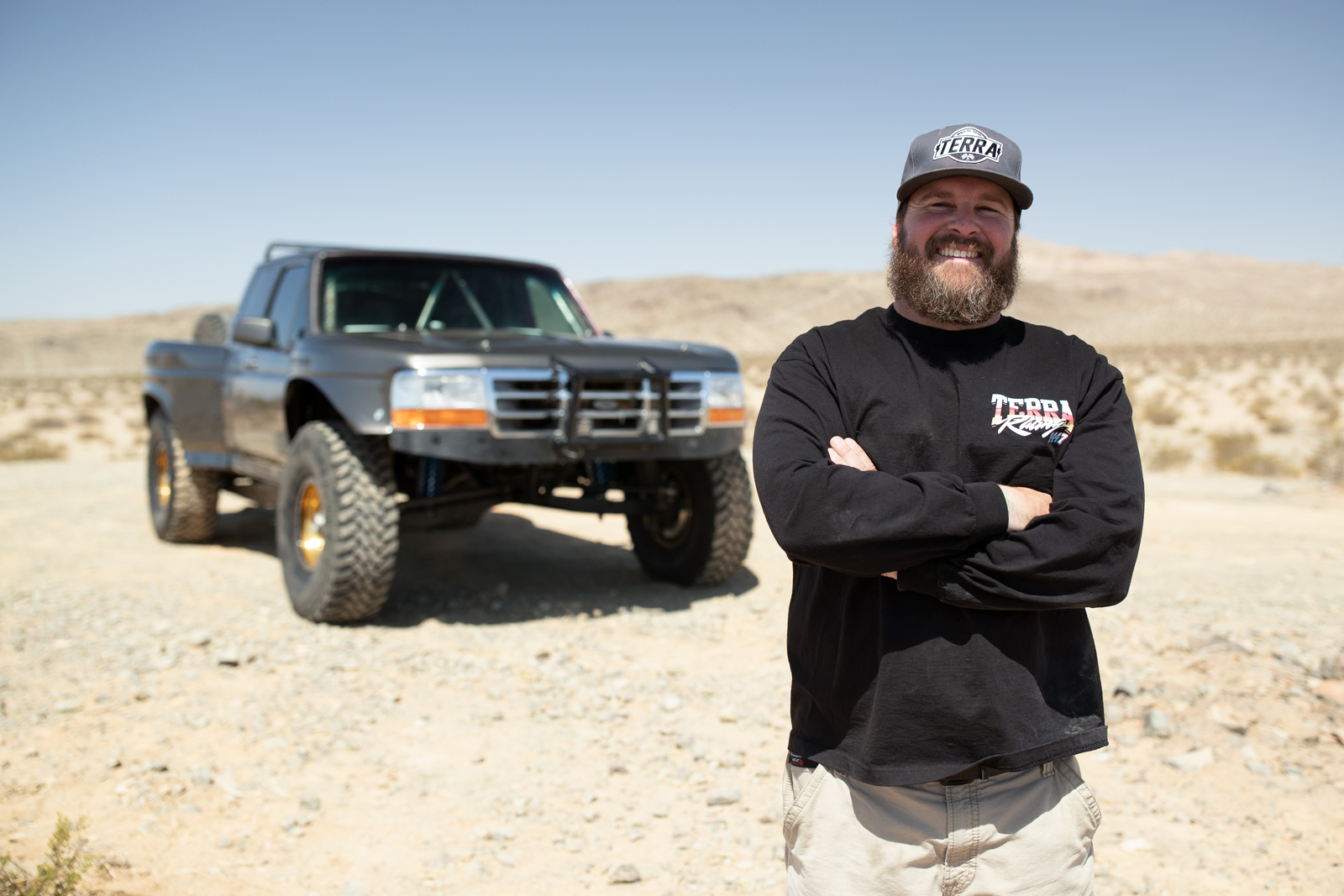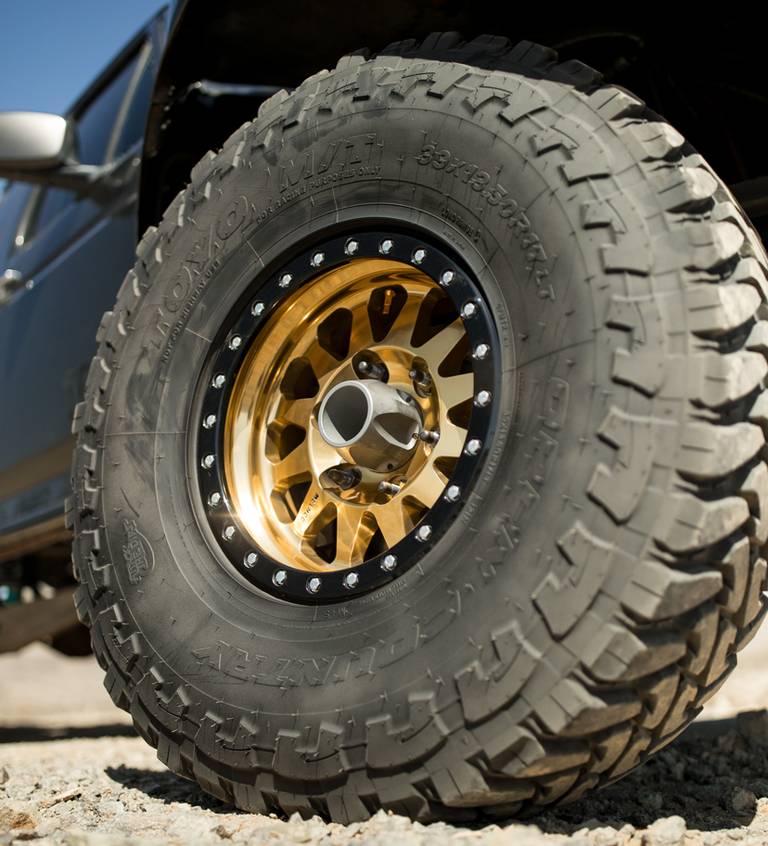 This F150 prerunner started its life as a 2004 Ford Ranger Edge 3.0. It was Daniel's first truck, and he even took his driver's license test with it. The first modifications done were a 3" Fabtech lift, and an add a leaf with 33" tires. Every high school boy's perfect "prerunner". After a little accident leaving school one day, the real build started. Daniel used the cash from the accident to purchase fiberglass, a Camburg 6.0 mid-travel kit and Deaver leaf springs. After that, Daniel was fully hooked, and the project snowballed. From 2006 to 2008, the truck transformed from a mid-travel daily to a caged and linked, long travel 1450 race truck with the help from his friends at DMZ fab and race prep in Norco, Ca.
A year later, with a baby on the way, he decided to swap the cab to a 2005 F150 to make room for his son. He completed the swap almost a year later and ran that cab for another 2 years mostly playing and the occasional race. In June of 2020, Daniel rolled the truck again (slowly) at a Terra Crew event at TCB ranch in Temecula. Daniel had grown tired of the F150 cab and decided that it was time to change things up..again.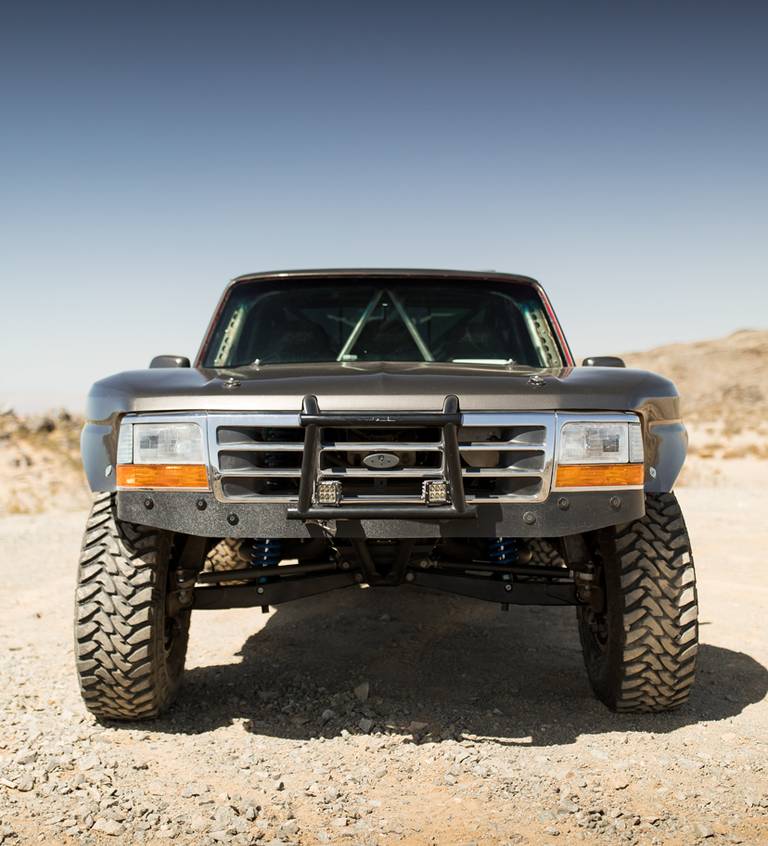 And so here we are, 2 years later and the truck has completely transformed once again. Daniel knew of one shop that would get the job done and get it done right. That shop is Giannini Metal Designs owned by Danny Giannini. Danny and his partner Craig pump out and prep some the nicest prerunners and race trucks in the dirt.
Specs
1995 F150 CAB
- Method Race Wheels 101 Bead Lock - custom coated
- Fab work done by Danny Giannini @ Giannini Metal Designs
- Moruzzi 418ci LS3 Stroker
- Reid case TH400 trans
- Tube works rear end housing
- 10" ring gear
- Jumbo 36 spline TCS axles
- Jamar hubs all around 2.5 front and 3.25" rear
- Jamar 6 piston brakes
- Race series King shocks all around
- Front: 2.5 coilover 4.0 bypass
- Rear 3.0 coilover 4.0 bypass 2.5 bump stop
- 70 gallon Fuel Safe fuel cell
- 39x13.50r17 Toyo tires
- PCI intercom
- Parker pumpers
- Kenwood 110w race radio
- Rigid lights
- McNeil one piece hood
- McNeil bedsides
- CBR oil coolers
- CBR radiator
- Optima batteries
- Prp seats and harnesses
- Autometer gauges
-McNeil fiberglass dash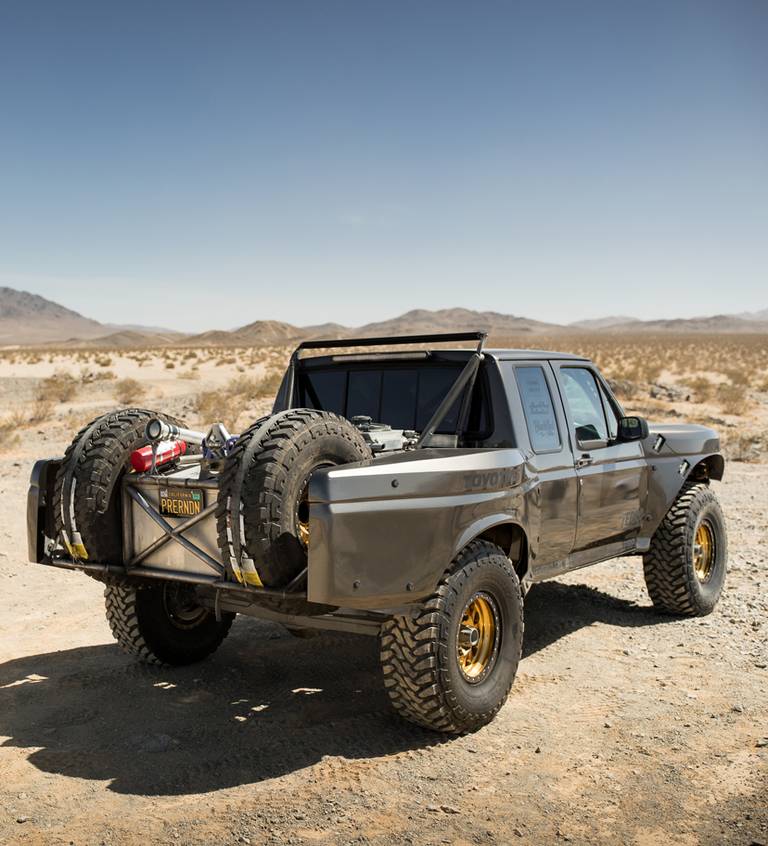 With the help of Terra Crew and their awesome sponsors, Daniel now owns the official truck of Terra Crew. A 1995 F150 extended cab, complete with Mcneil Racing Front clip and bedsides, 39x13.50 Toyo Tires, Method Bead locks, PRP seats, and Rigid Lighting. The whole cab cage was reconfigured and rebuilt by Danny and Craig to fit the new cab and make it easy to swap out if needed. The truck was also equipped with a new engine from Morruzzi. This time a 418ci LS3 stroker, adding more power and torque to the platform. Once everything was fitted and complete, the truck was wrapped by Zero2Sixty Studios in a dark metallic Gray with matte finish sponsor logos. The Method wheels were then powder coated in a gold that gives the effect of anodization. New PRP Alfa composite seats and harnesses were installed making sure to that Daniel and his passengers stayed secure. With a new cab, Danny and Craig fitted a Mcneil Fiberglass dash and all the necessary gauges to keep an eye on temps and other critical components.
In all efforts to make this reveal epic, our friends at Terra Crew acquired a helicopter with the help from Gravel Kings and filmed the newly built truck getting western out in Lucerne Valley with some friends. For the full rebuild series, visit our friends Terra Crew on YouTube and watch the 8-episode series. We applaud the persistence of this build and are happy to see it complete and hopefully in its final form. Hats off to Daniel for sticking with it and never giving up. Persistence, patience, prerunner.