In any form of motorsport a talent like Luke McMillin adding a piece of first-rate equipment like the Mason AWD truck to his arsenal means disaster for the competition. In this exclusive Method Race Wheels feature we take a detailed look at the state of the art in unlimited off-road racing, a fire breathing all wheel drive truck capable of conquering any terrain at blistering speeds. Of course when you have over one thousand horsepower running through all four wheels the McMillin Motorsports team relies on the strength and performance of Method's Forged 202 Beadlock to get that power to the ground.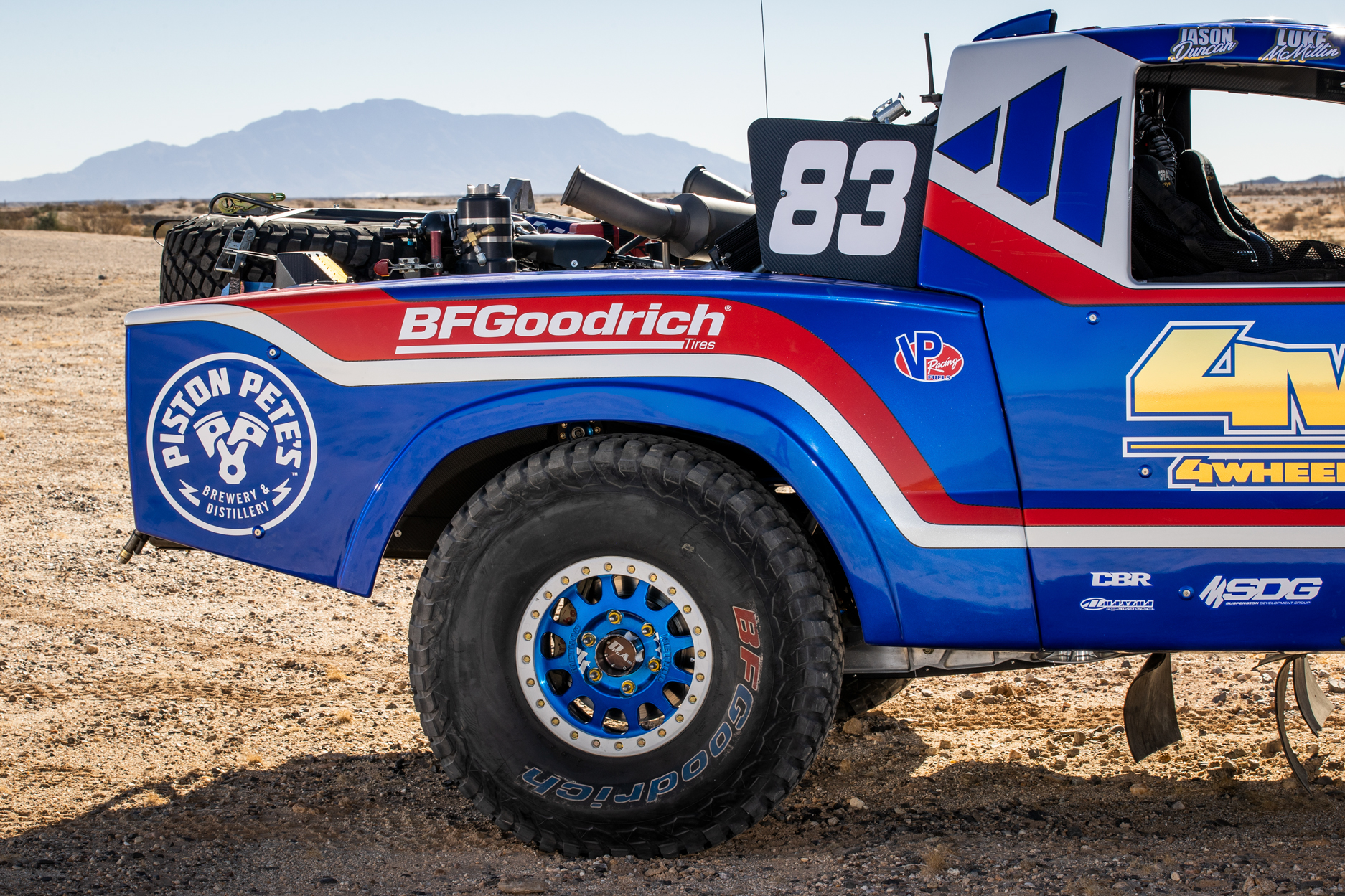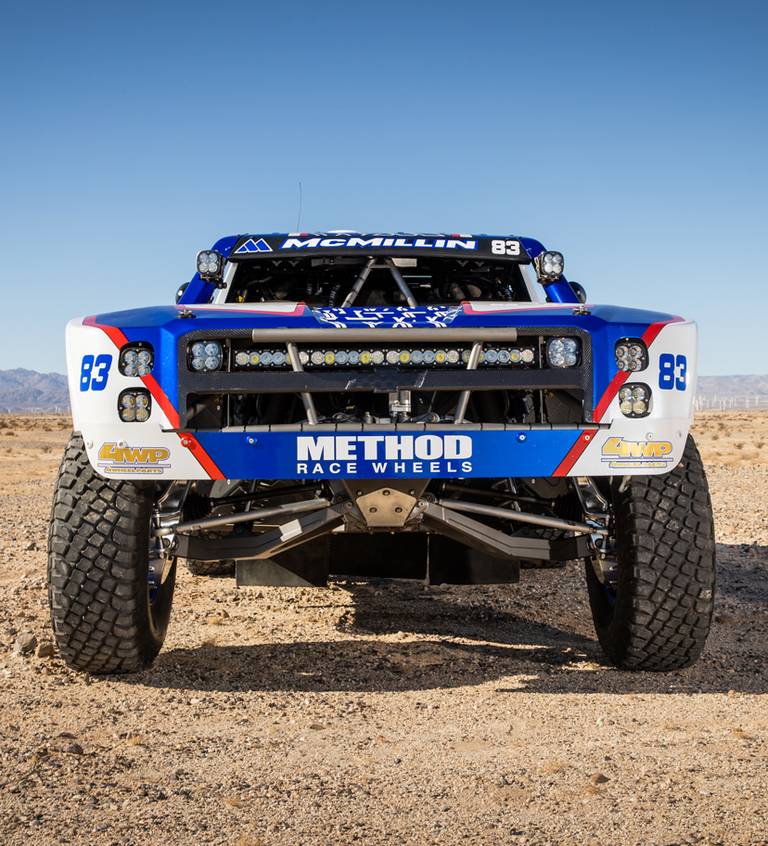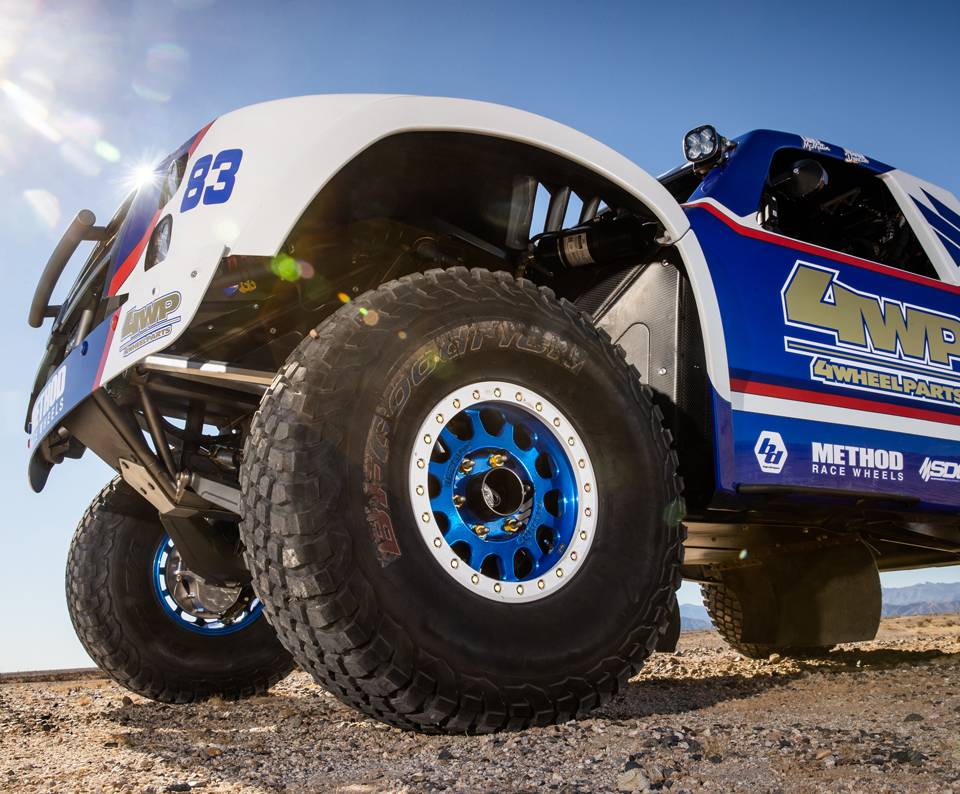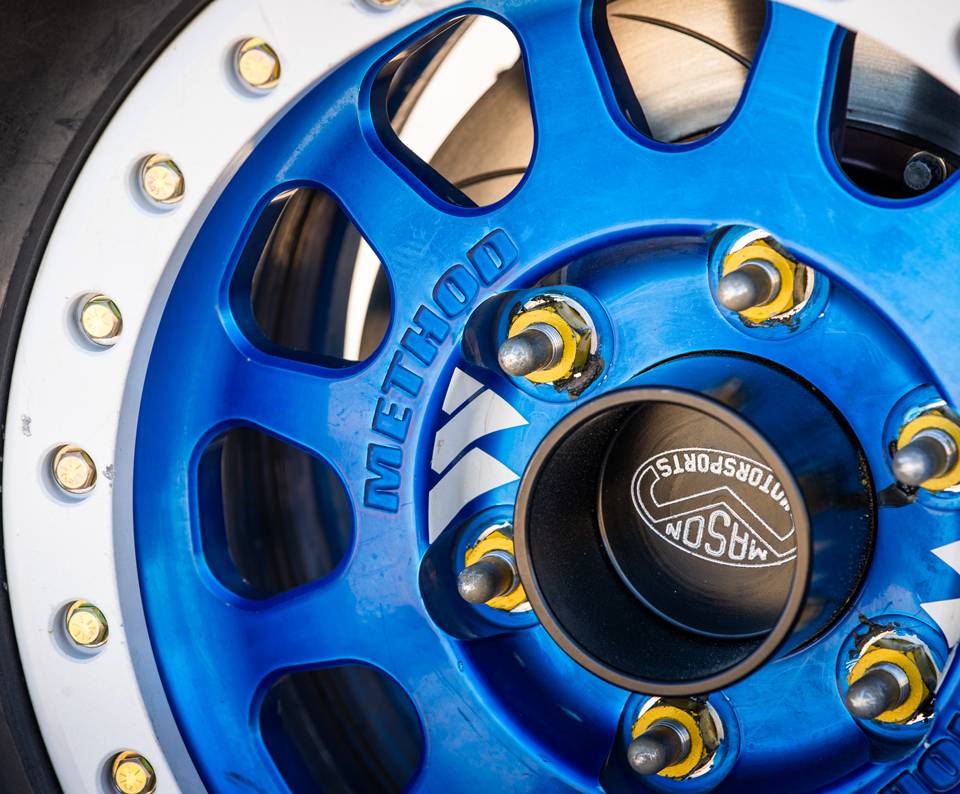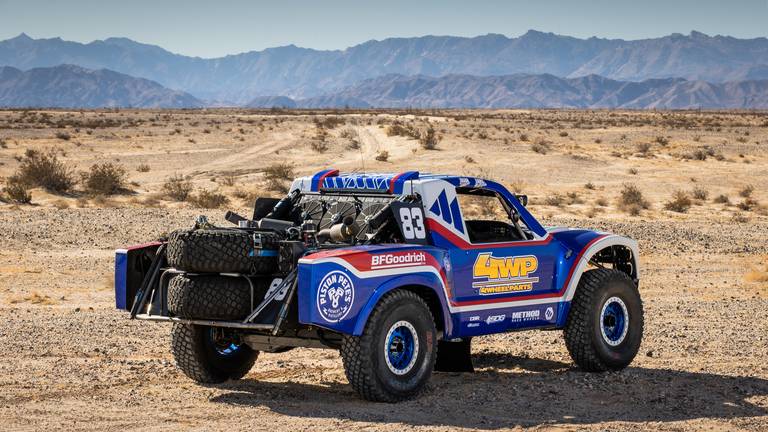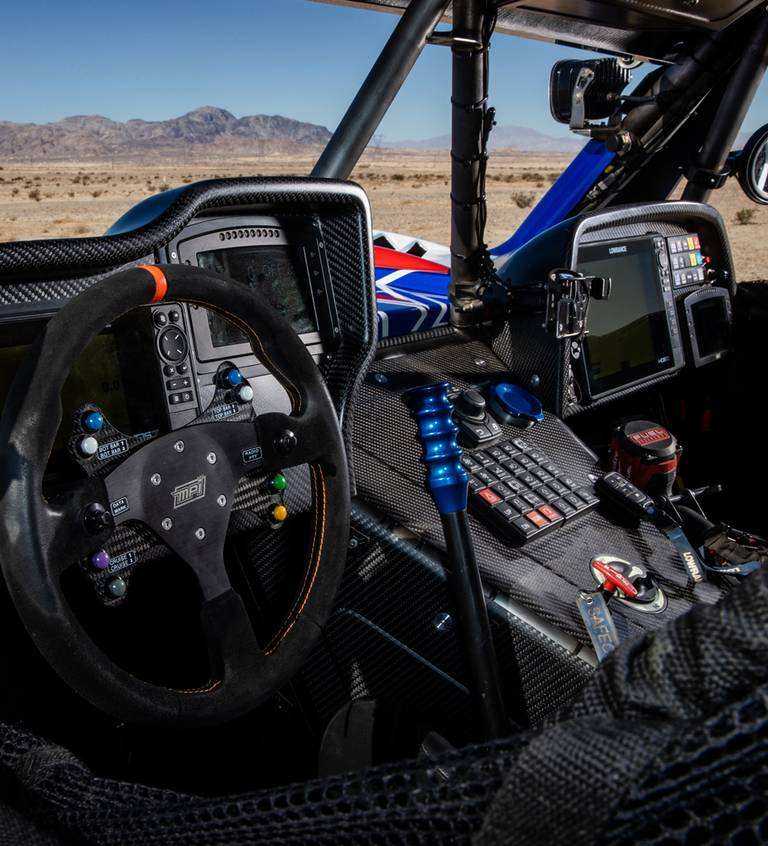 SPECS
Chassis: Mason Motorsports AWD
Engine: Big Block Chevy, 555ci, built by Kroyer Racing Engines. 1100HP, 850 TQ
Gear Box: X Trac, 5 Speed Sequential, paddle shifted
Front Diff / Transfer Case: Mason Motorsports
Suspension: Fox Shocks, tuned and serviced by SDG Suspension. 24" travel up front and 30" in rear.
Steering: Steering Box by Power Steering Solutions.
Cooling: Radiator, Oil coolers and heat exchanger by CBR Products
Brakes: 6 piston caliper, Brembo Brakes
Body: Walker Industries Carbon
Wheels: Method Race Wheels Forged 202 Beadlock
Tires: Bfgoodrich 40" KR3