In 1896, a windstorm blew through a remote part of Southern Utah. A windstorm so strong it ripped the top off the wagon of Erastus Snow, a renowned missionary of his time.
With his quote of "Well, that was a Hurricane! We'll name this Hurricane Hill", the area found its name. Pronounced "Her-ah-kun'' by the locals, settlers began flocking to the area. The soil and climate were perfect for agriculture and would become home for many peach, apricot, pecan and pistachio farms. Nowadays, Hurricane Hill boasts just over 17,000 residents, and is home to Sand Hollow State Park. People continue to flock to the area for its amenities. Instead of pecans, it's now an outdoor paradise to seek sights and sounds of the amazing terrain.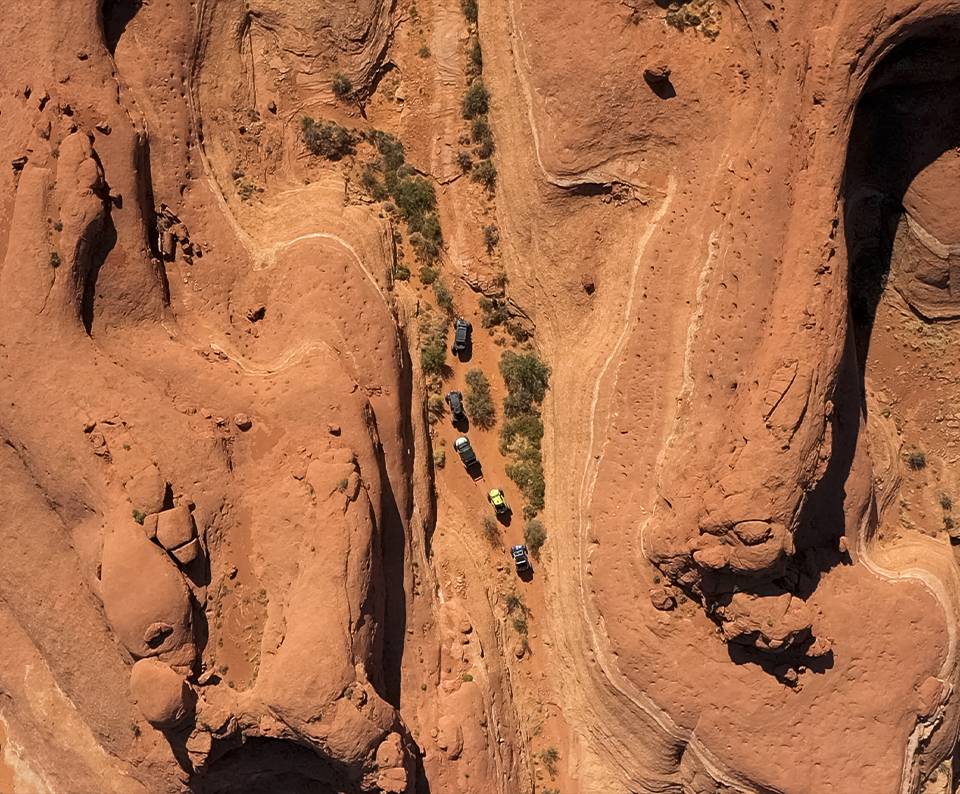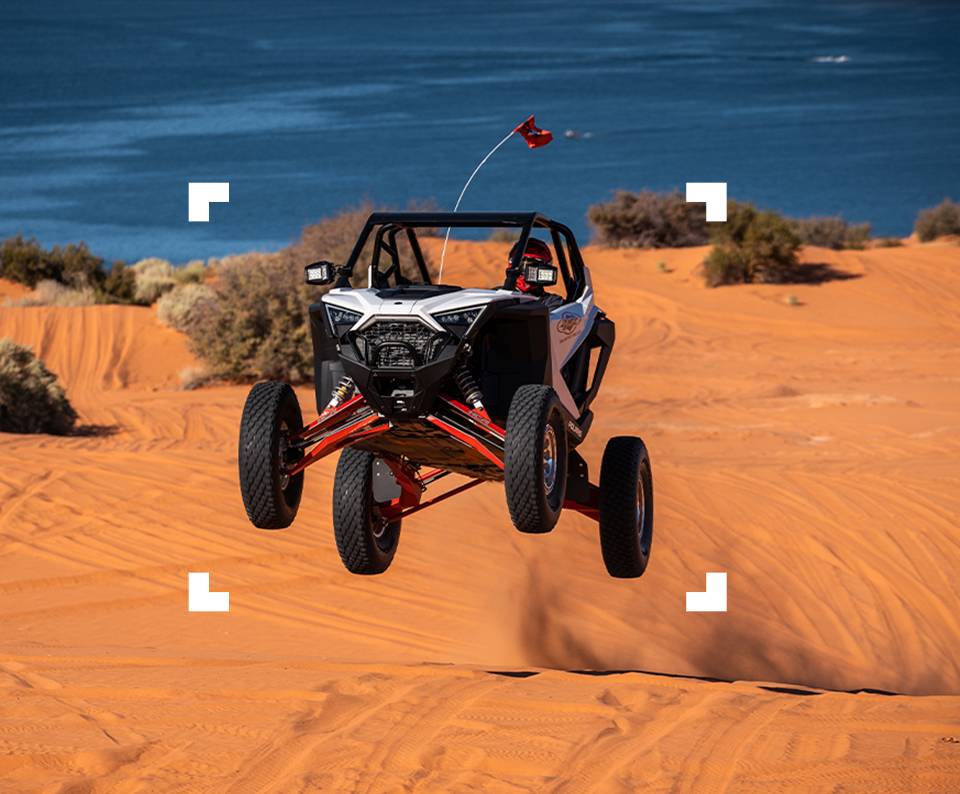 STRAIGHT TO THE TOP
West Rim is the ultimate ride to experience just exactly where you are. This popular venture to and from the main trail can be from mild ascending dirt highways, fast-paced sand dunes, to wild climbs and rugged steps. Various scenic viewing areas along the way make enthusiasts of all varieties stop and soak in the 360-degree expansive views from the top of a 1,200ft cliff edge. As you run the ridges, you will see the Arizona Strip, Warner Valley, Hurricane Cliffs, Zion Park, and the cities of Washington, St. George, and Hurricane itself. The best part of the adventure is that vehicles can gather together yet each find terrain to conquer within their comfort zones.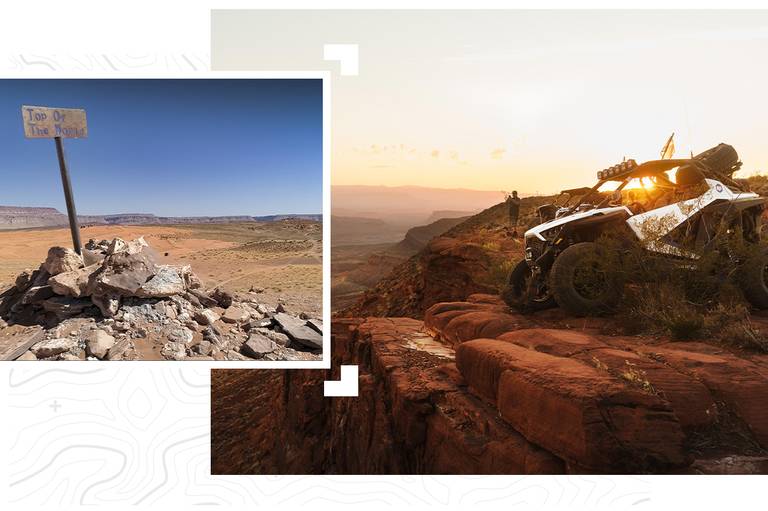 TRAILS WORTH THE WAIT
The area is almost completely encompassed with OHV areas covering hundreds, if not thousands of miles of trails. The most iconic area is dubbed "Sand Mountain", which sits immediately south of and accessed via Sand Hollow State Park which offers camping and day use permits year-round. Sand Mountain is home to West Rim and dozens of other well-known trails. This 6000+ acre OHV area is home to The Maze, Double Sammy, Milt's Mile, Plan B, John's Trail, East Rim, The Chute, Fault Line, and many others. The terrain is known for the red rock walls and canyons, as well as the red fine sand dunes. The area has an abundance of signage and meeting points, even restrooms at the peak, aptly named "Top Of The World".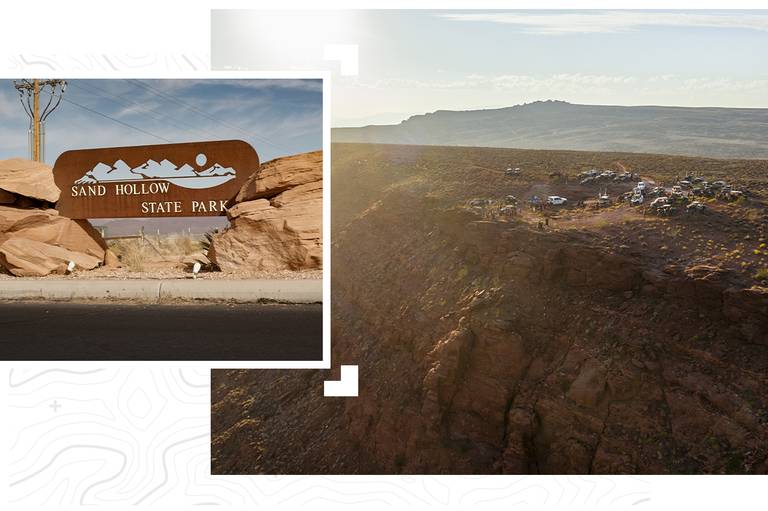 Trails range from 0.5mi to well over 20 miles, and even beyond 100 miles once you get off the mountain itself. The trail base is primarily slick rock with some loose rock and sand, which misleadingly boasts a lot of traction with appropriate tire inflation. Challenges around every corner, with some of the southwest's most challenging trails, yet incredibly forgiving and offer many bypasses and optional lines for those a little more faint at the wheel. Along the trails, you can find treasures in the rock formations like the "kissing Turtles" arch and the "Flintstone House".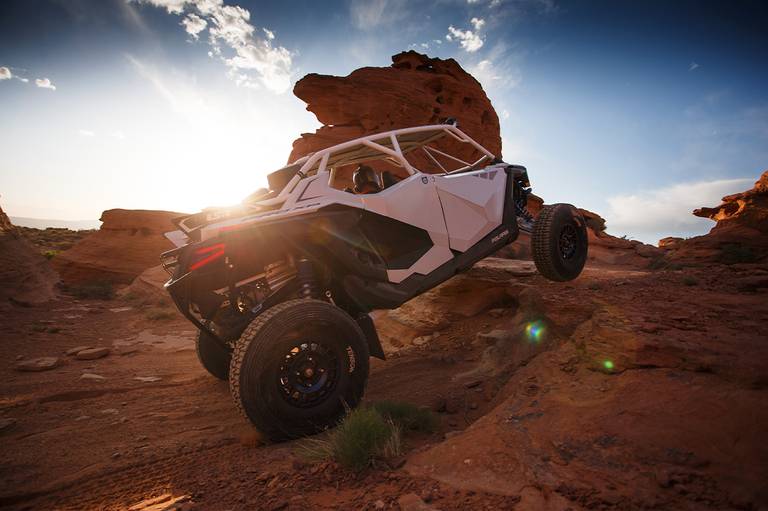 OTHER THINGS TO DO IN HURRICANE
Washington County offers abundance of outdoor recreation, but also some culture and art. Swing a round of golf on the championship course at Sand Hollow Resort, rent an array of watercraft at the State Park, check out a show at the local theater, stroll the artist galleries, or take part in countless guided or non-guided tours of everything from UTVs to trips to the Grand Canyon. You can also experience the enchantment of Zion National Park, stand atop Toquerville Falls, or even take the skies with a memorable helicopter tour.
"SWING A ROUND OF GOLF, RENT AN ARRAY OF WATERCRAFT AT THE STATE PARK"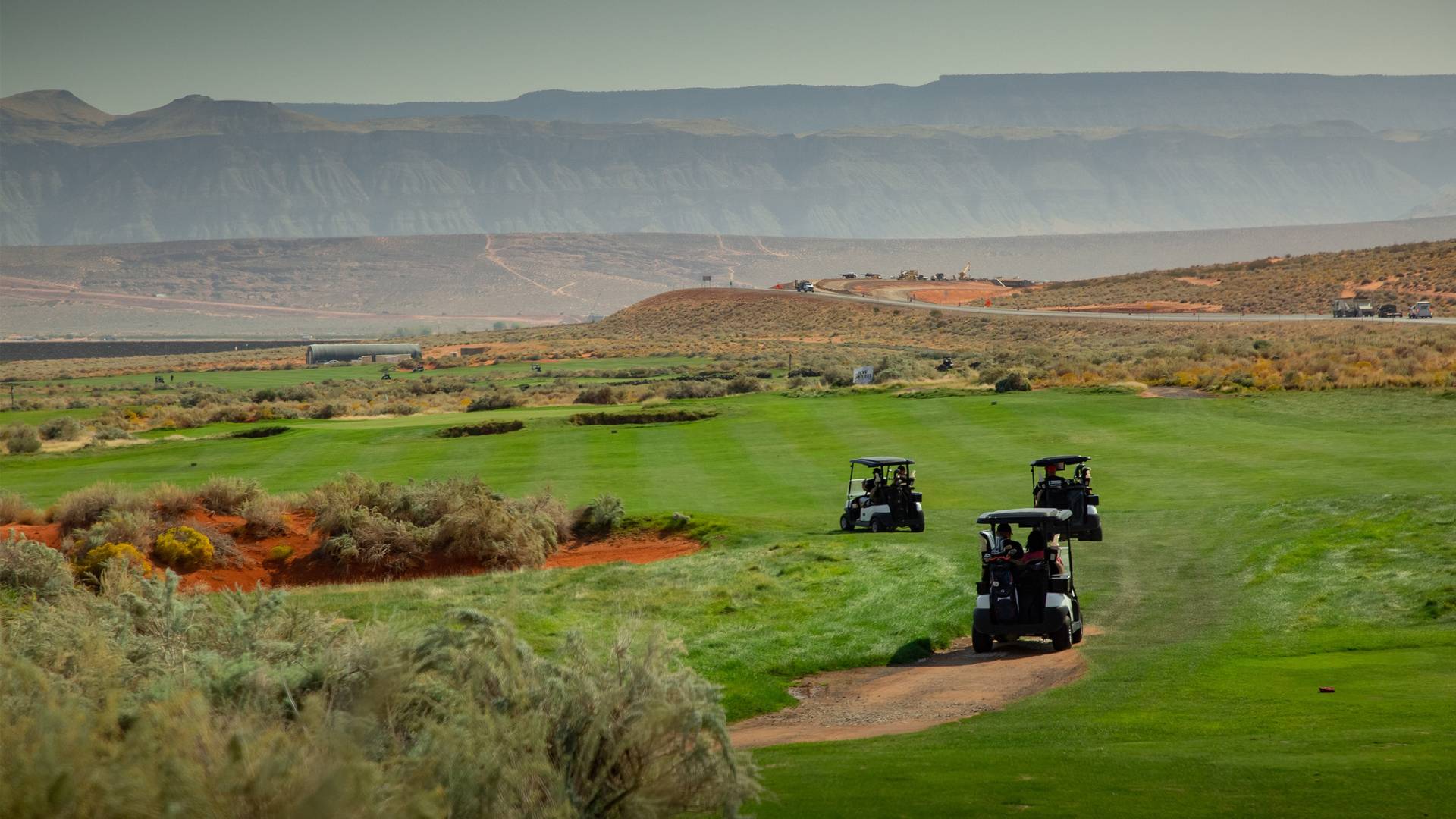 RECOMMENDED EQUIPMENT
Thanks to the modern UTV, even if you want to run the toughest trails at Sand Hollow, you won't require much over stock configurations. However certain equipment like 32" or larger tires, high clearance suspension are a huge advantage. The low air pressure made possible with Method's patented Bead Grip wheels is key to maximize your tire's contact patch on slick rock and ensure forward progress up sheer rock faces like The Chute and climbs within Plan B.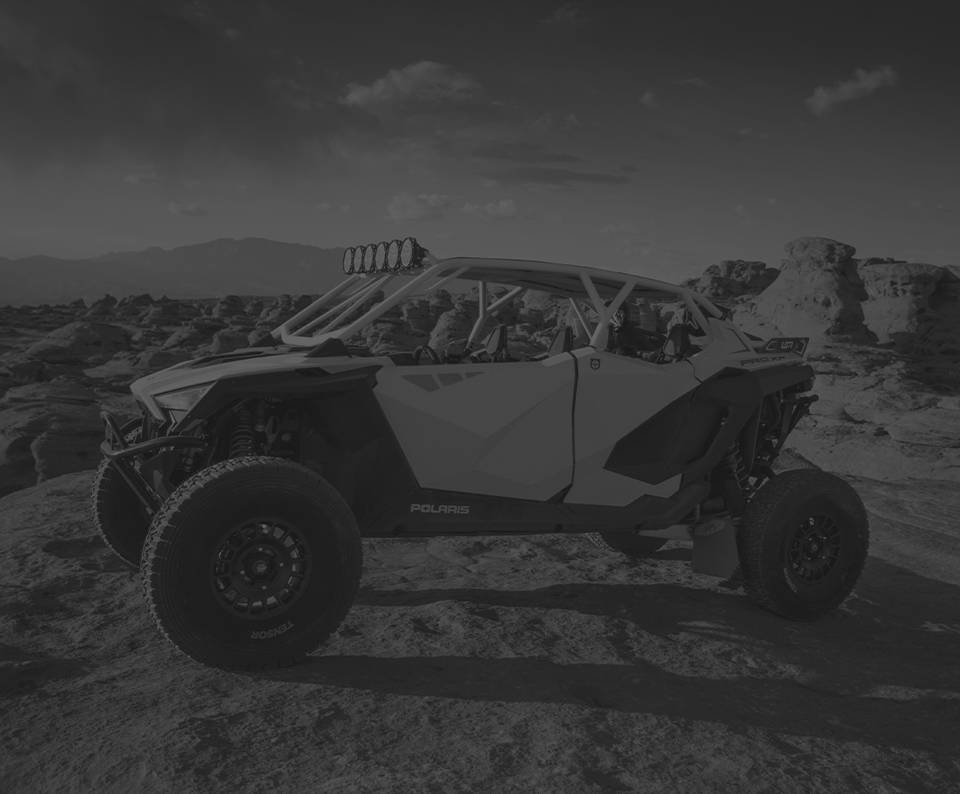 407 BEAD GRIP BAHIA BLUE
The 407 Bead Grip® UTV wheel was developed to endure the rigors of cross country rallies and desert races like the Dakar.
SHOP NOW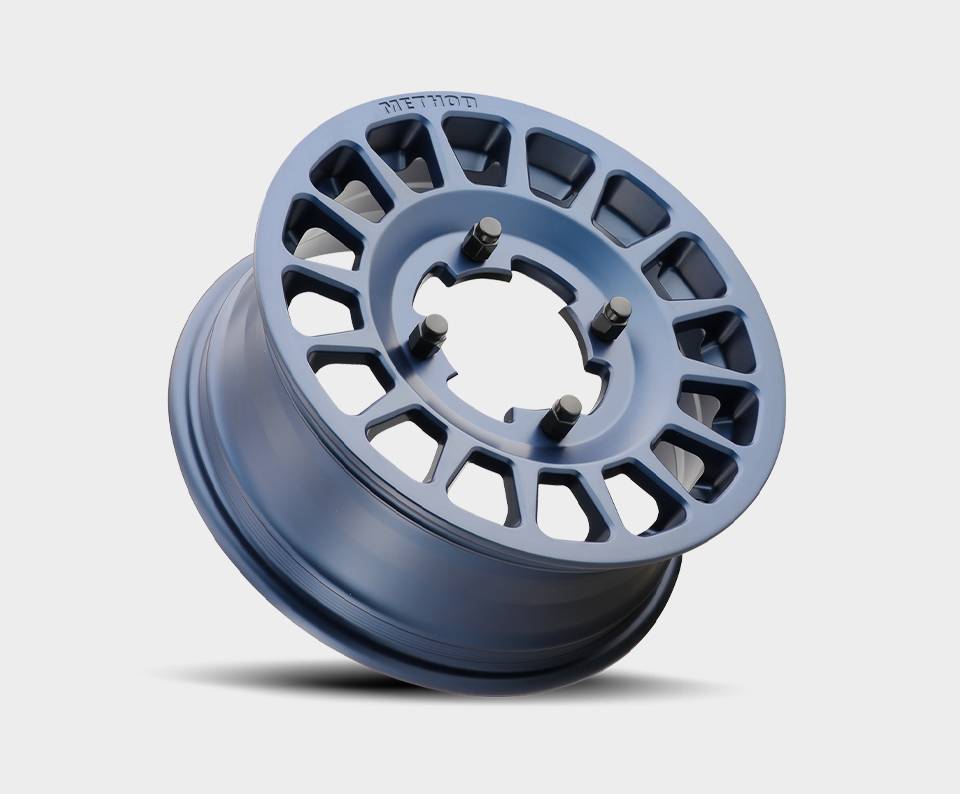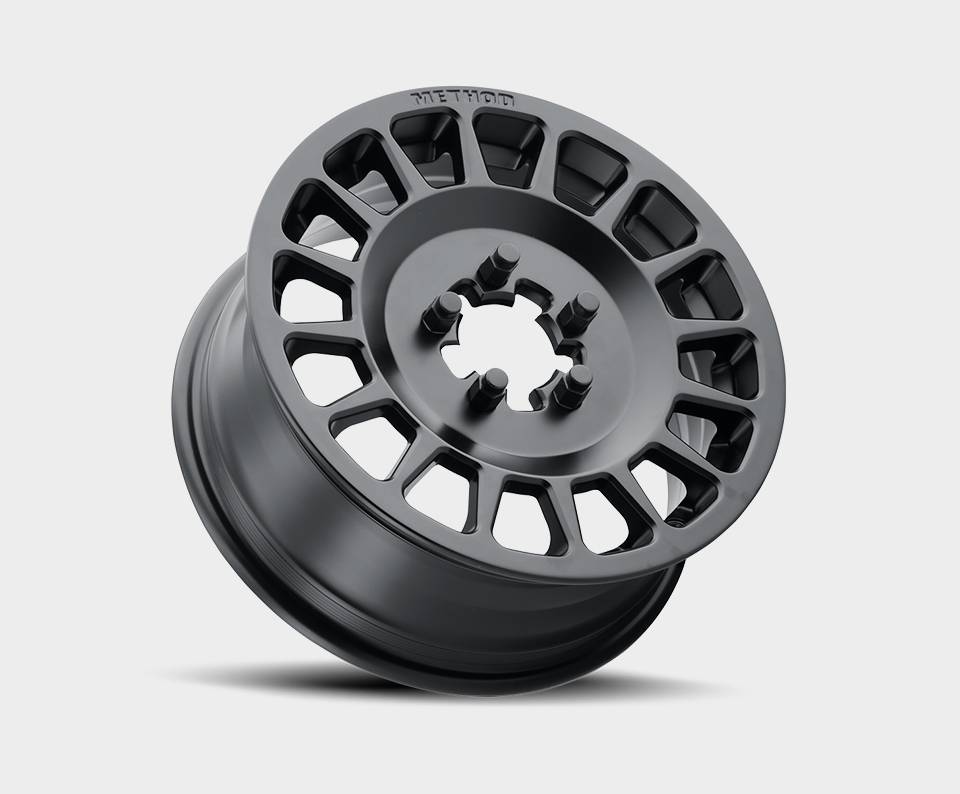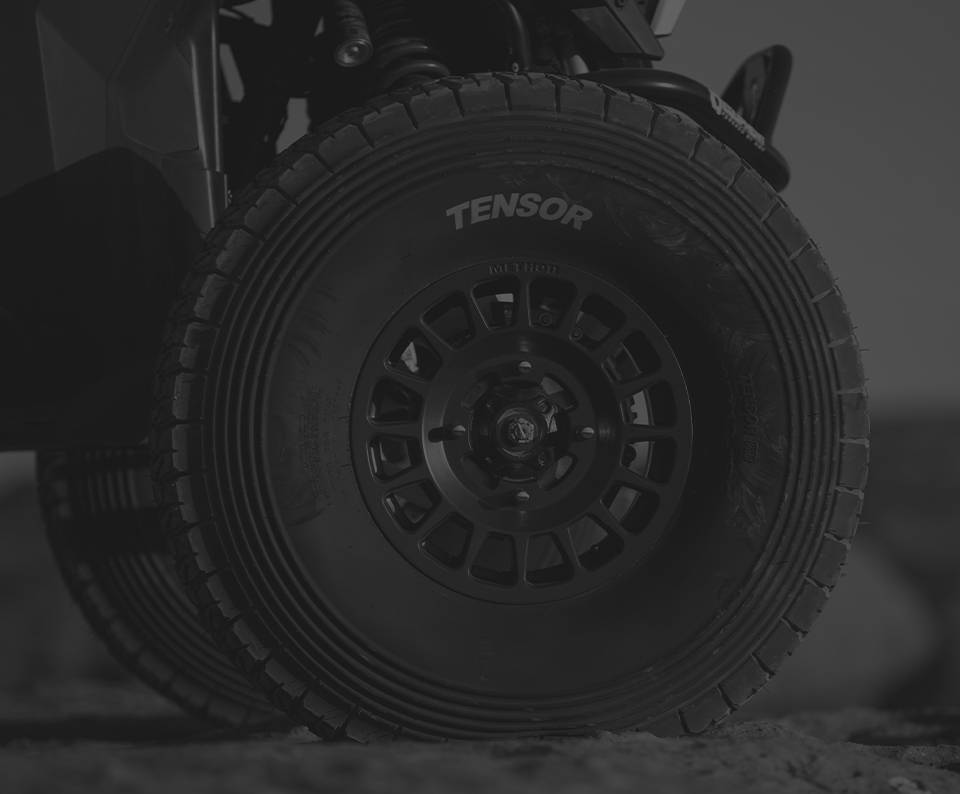 407 BEAD GRIP MATTE BLACK
The 407 Bead Grip® UTV wheel was developed to endure the rigors of cross country rallies and desert races like the Dakar.
SHOP NOW
EAT
Lonny Boy's BBQ - A must stop BBQ haven with great ambiance. Soul-satisfying smoked meats and ample side dishes. Come hungry!
Main Street Cafe - A quaint homestyle kitchen with heart and joy in every bite. Known for breakfast dishes, but a local-favorite all day long.
River Rock Roasting Co. - Great salads, sandwiches, pizza, and coffee and the views can't be beat. Also, the best cinnamon roll you will ever eat!
Sand Hollow Resort Grille - A quick ride from Sand Mountain to fill your appetite day and night with American style meals. Some intense burgers to choose from!
Dixie Pizza Wagon - Flavorful handcrafted gourmet pizza, fired to perfection in their custom wood burning brick oven.
Balcony One - Fine Mediterranean-American cuisine with live entertainment and stunning views of Virgin River Valley. A+ experience.
SLEEP
Sand Hollow Resort & Property Management - A sprawling golf resort that loves off-roaders as much as the golfers. Clean and comfortable accommodations, from conventional hotel rooms to multi-bedroom condos and extravagant homes.
Zion Village Resort - A beautiful 13 acre, 91 unit, large townhome community, with the largest privately owned pool park and clubhouse in southern Utah.
Sand Hollow State Park - Utah's newest state park surrounds a recreation-friendly reservoir with primitive, partial and full hook-up campsites with firepits, picnic tables and showers.
Zions Gate RV Park - Right at the turn to the State Park, closer to shopping and dining. Maintained grounds with pool, hot tubs, clubhouse and laundry. Monthly rates available.
LUBRICATE
Pigs Ear American Bistro - A full-service bar with drinks from draft beer to signature cocktails. Great atmosphere with a full menu to pair nicely.
Sky Mountain Grill - A throwback to the Wild West, rustic and authentic from the bar to the beverages for the cowboy inside anyone.
Eagle Dixie Aerie 3951 - A local watering hole with more than good drinks. Karaoke, pool, scheduled DJs and all as a not-for-profit business.
REPAIR
Revolution Off-Road - Full-service facility with inventory and technicians ready to upgrade, service, or repair any UTV..
UTV Pros - A good crew with the local know-how to get you from stock to rock in a matter of no time.
Matt's Off-Road Recovery - When things go really wrong and you can't get back at the end of the day. Matt has the means to get anything out of anywhere.
HOT TIPS
⁃ Out-of-state street legalized UTVs can be operated on Utah state highways
⁃ Whip flags are required on UTVs within the State Park
⁃ Non-resident permits are required all year in order to operate any UTV on Utah public land
⁃ OHV is open all year long, but optimal riding weather is Oct - Dec and Mar - May
⁃ The State Park is home to dozens of OHV events throughout the year, including Trail Hero - the country's only motorsports/powersports combined event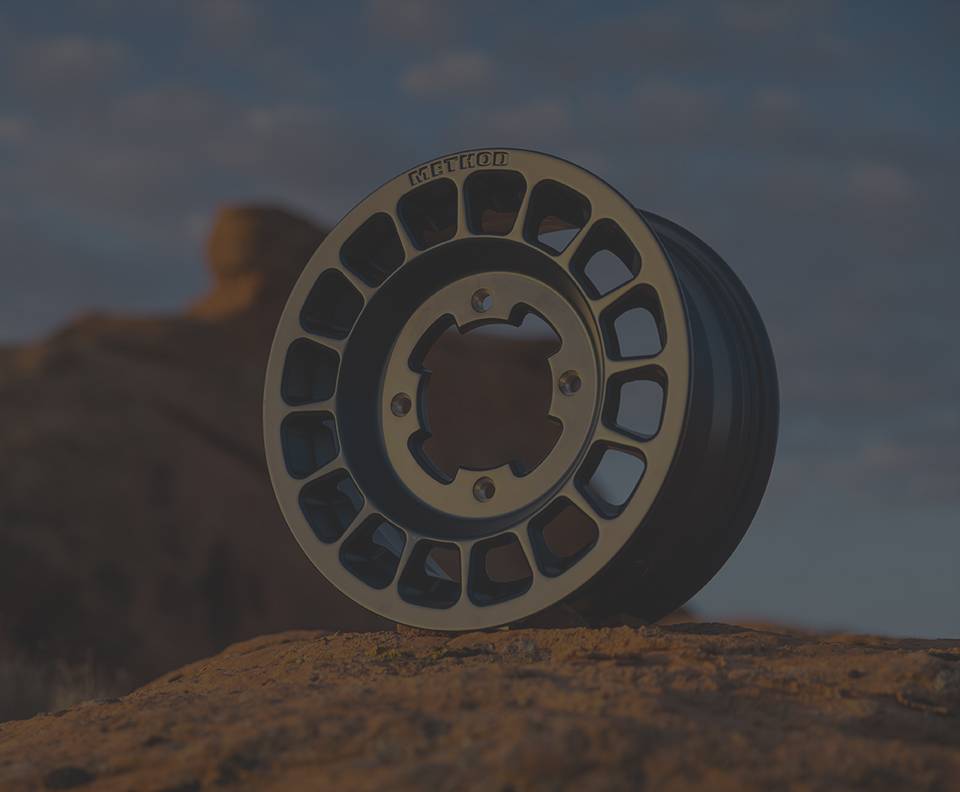 BEAD GRIP TECHNOLOGY
Seeking out the harshest terrain? Explore the features and benefits of Bead Grip® technology.
LEARN MORE