The Dakar Rally is the most remote, longest, and toughest off-road race in the world. To compete you need a vehicle built specifically to handle the grueling two week/ 14 stage (plus a prologue) rally and traverse the remote desert of Saudi Arabia. Because of the terrain, you'll often see coverage of the rally from the air via helicopters. Marian Chytka and his MCH photography team on the other hand, navigate out onto the course through massive dunes and razor sharp rock beds to capture incredible shots you can't get anywhere else. To accomplish this daunting task, Marian built out this 2004 Toyota Land Cruiser (LC100) with a slew of upgrades, custom fab work, and Method 706 Bead Grip wheels.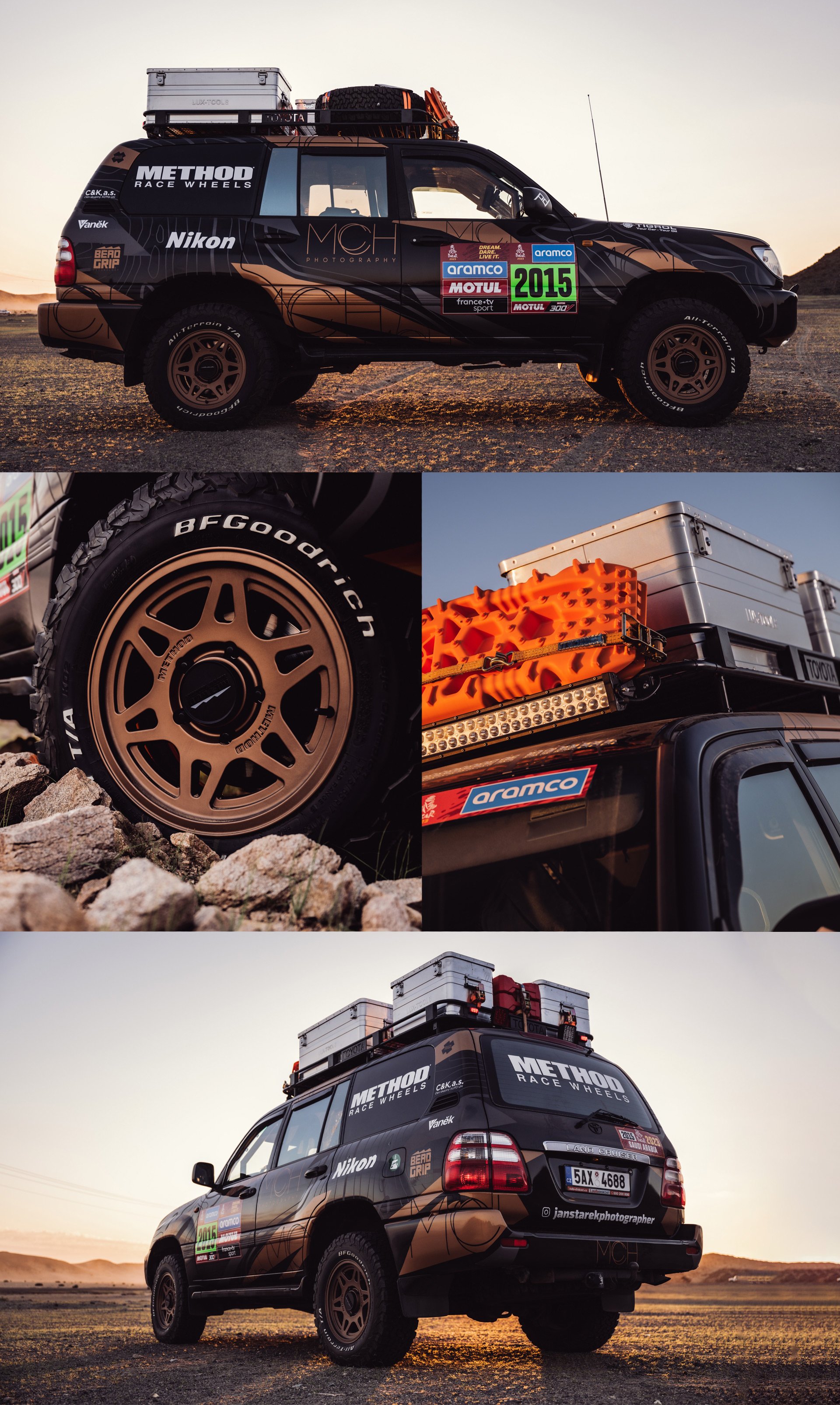 "Nothing ever happens two times, you go for that specific moment."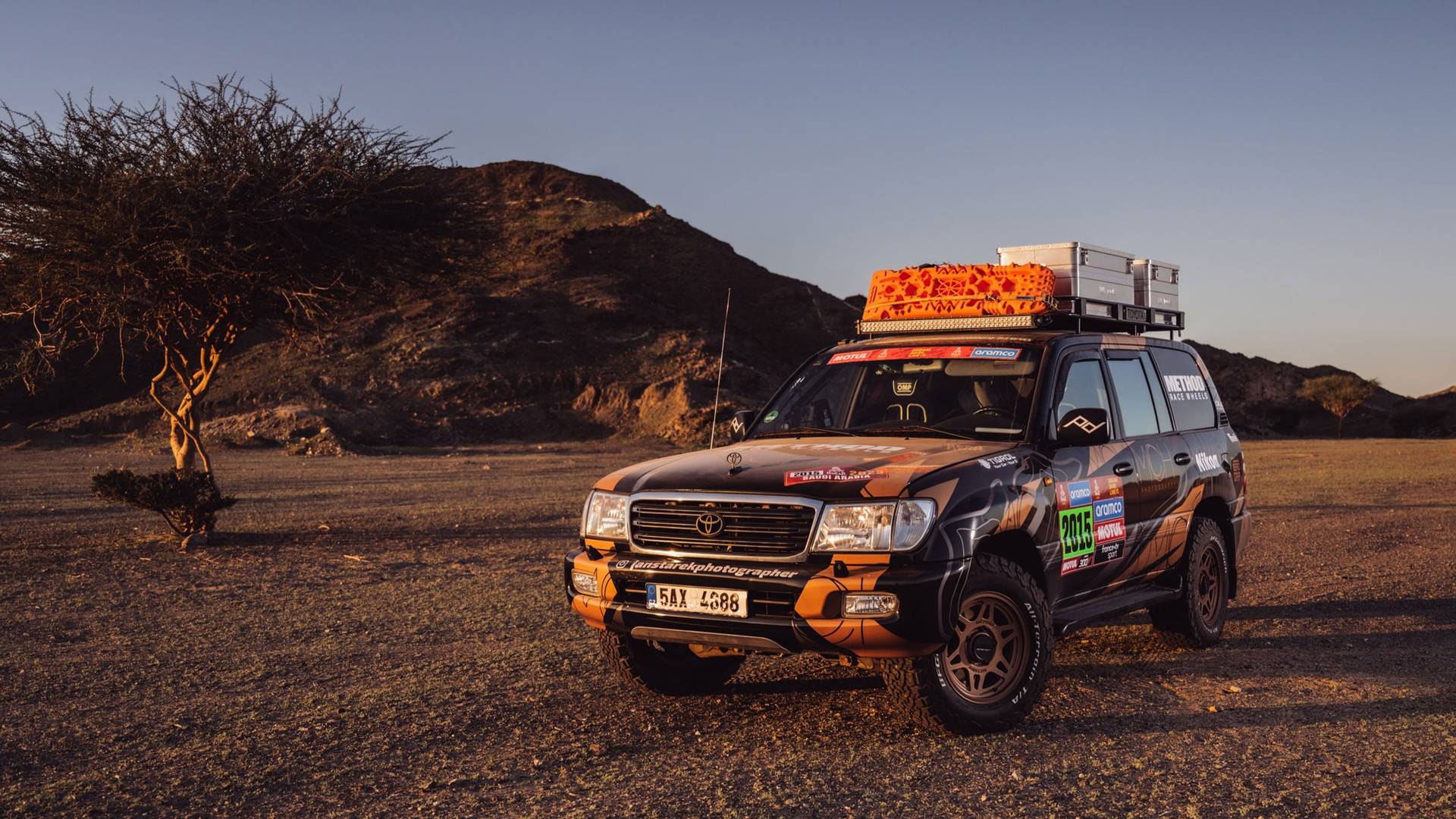 The MCH Photography Land Cruisers are outfitted with a full roll cage, harnesses, race seats, and all essential equipment like camping gear, traction boards, shovels, fire extinguishers and spare tires/ parts. They run Method's 706 with Bead Grip technology to run low tire pressures without the added weight of a traditional beadlock. With Marian and his team of six shooting for roughly 50 clients a day over two weeks, the Land Cruisers are really put to the test.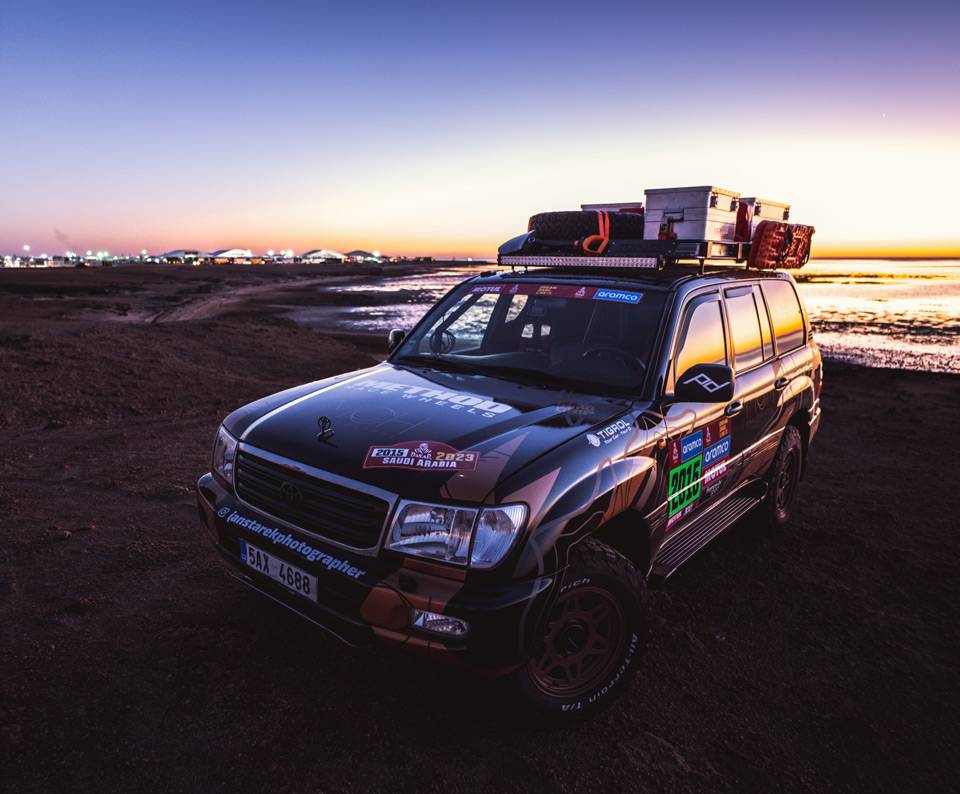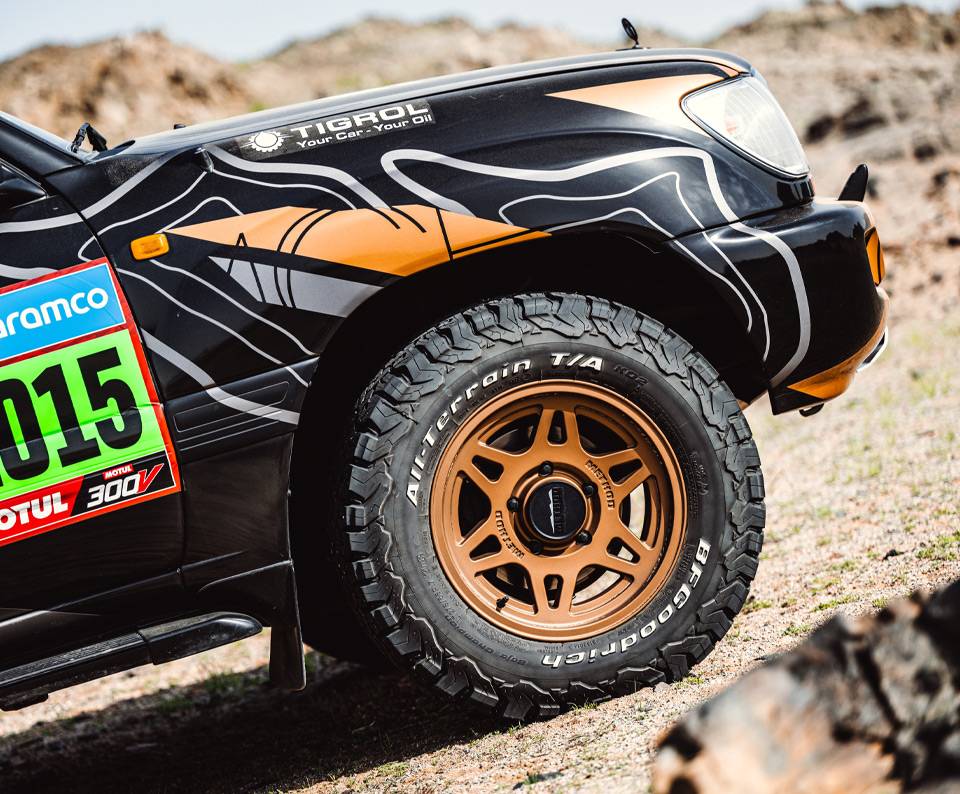 VEHICLE SPECS
2004 Toyota Land Cruiser 4.7 V8 J100
PERFORMANCE:
Fuel System: MPI
Engine: 4664 cm3 / 284.6 cu-in V8 (Gasoline / Petrol)
Wheels: Method Race Wheels 706 Bead Grip Bronze
Fuel tank: 96 L 25.4 gallons
Suspension: Automatic High Control
Weight: 2840 kg

CUSTOM:
Roll cage group T2
Roof rack
Chassis skid plates

EQUIPMENT:
Iritrack Communication and tracking solutions
Tripy GPS
1x 500w voltage converter
1x 300w voltage converter
4x racing seat OMP
4x four-point belts
2x extinguisher
Hi Lift 120cm jack
2x traction boards
2x shovels
10m tow strap
700w front led bar
2x 90l box (sleeping bags, tents, dried food etc.)
1x 45l box (spare parts, oil, toolbox)
2x spare wheel (second is under the car)
3x 20L special petrol can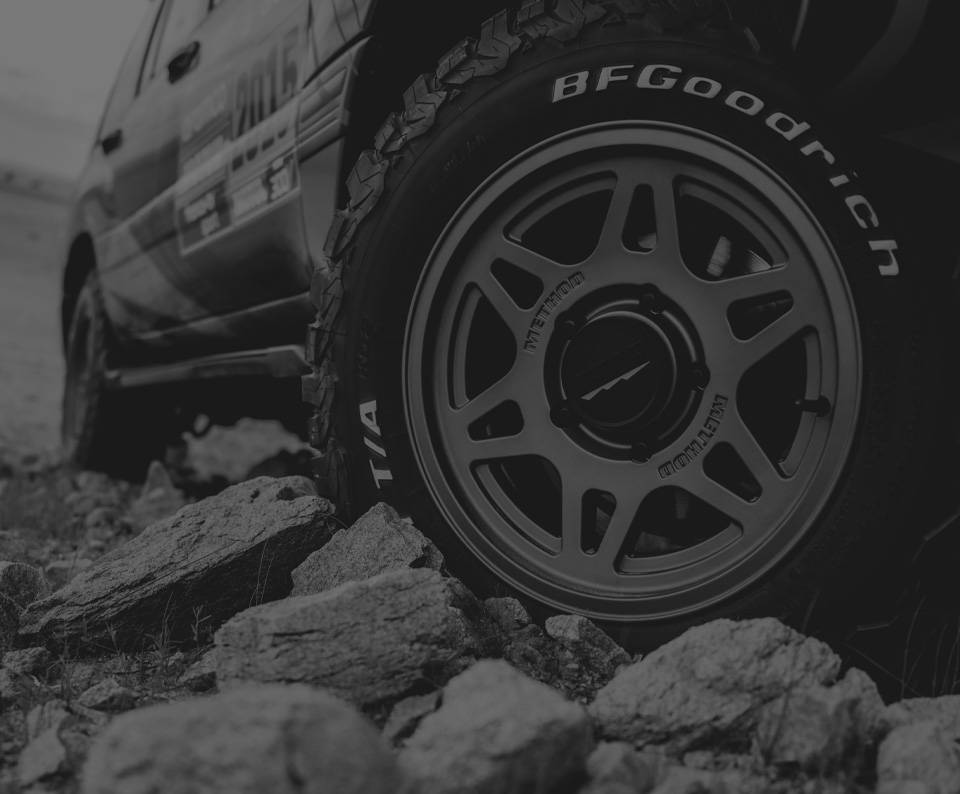 706 BEAD GRIP BRONZE
The Bead Grip® technology allows deflation of tires down to pressures that previously would have required beadlock wheels to make sure tires didn't debead.
SEE MORE