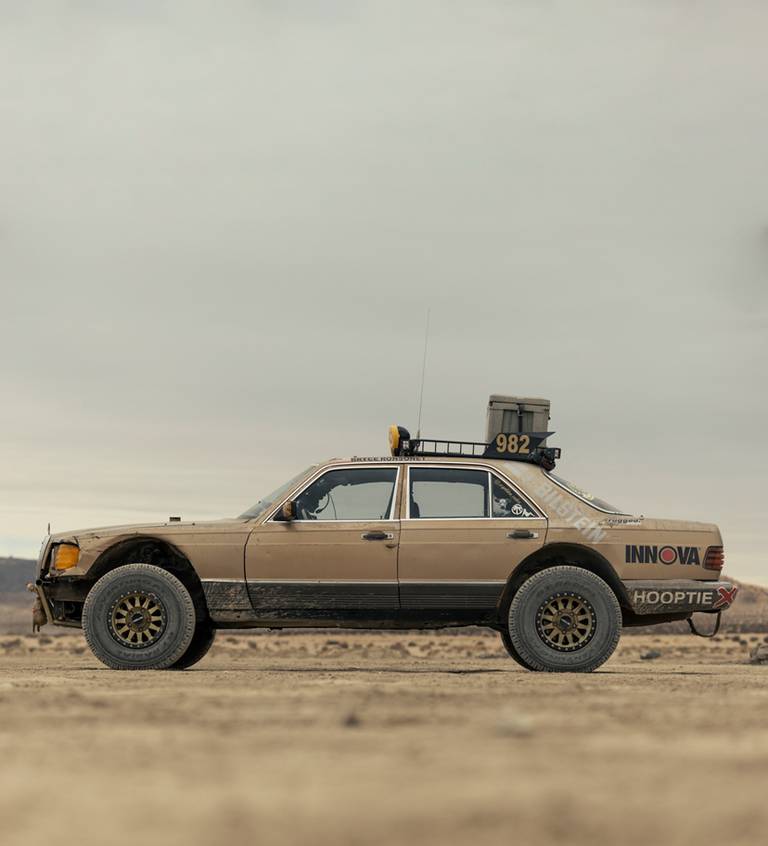 Introducing the mother ship of all hoopties, "Champaign". Rebuilt from the ground up, this Frankenstein like vehicle was brought back to life by a mad scientist who goes by the name Bryce Ronsonet. They say every man's trash is another mans treasure. Treasure is what Bryce turned this wrecked Mercedes-Benz into. A few hundred bucks and one week later, Bryce created an off-road rally machine with one goal in mind: to race the Gambler 500. Since then, he has caught the attention of off-road enthusiasts from all over and our own.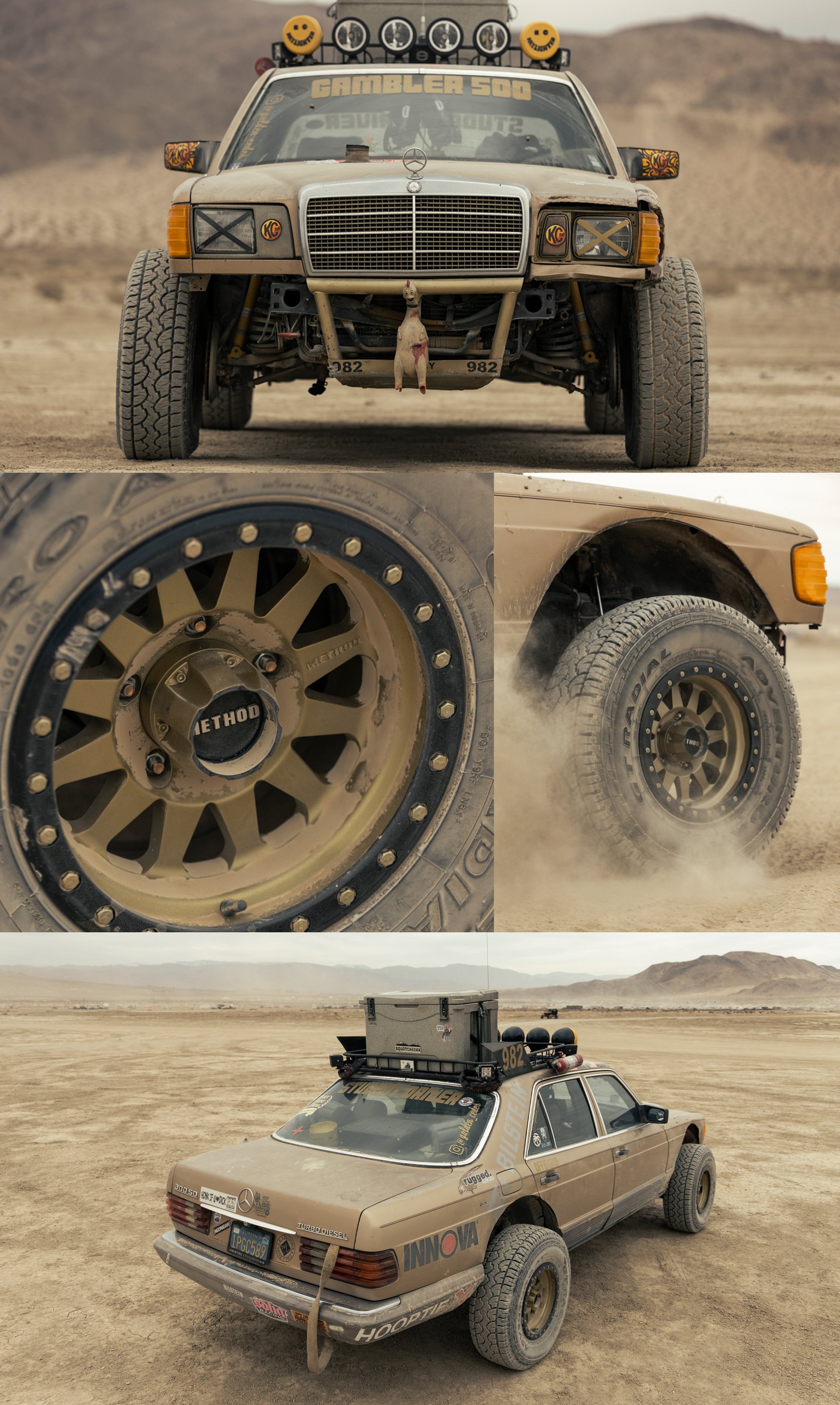 Made available on the US market exclusively on the S-Class in 1982, Bryce has changed almost nothing with the 3-liter five-cylinder turbodiesel. He's changed the oil, upgraded the suspension and modified the exhaust system that is now a piped through the hood. As one would think with a shorter exhaust route, a vehicle could gain some power. From the sounds of it, we dont think Ronsonet seems care about having all the bells whistles. Having fun seems to be the priority and it has shown.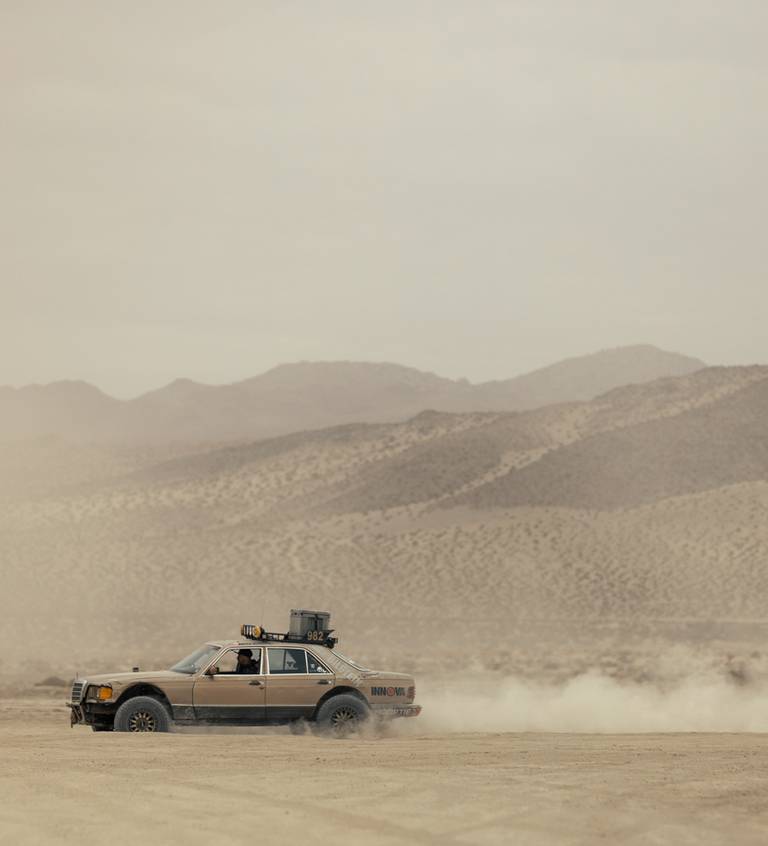 SPECS
Chassis:
1982 300SD W126

Wheels:
15" 5x5.5 Method 304's
Suspension:
Bilstein B8 dampers
Bilstein nitrogen bumpstops
Superduty coils in the rear
Plated trailing arms and guide rods
Lighting:
6 Kchilites 6" led day lighters
4 Kchilites C3 pods

Communcations:
Rugged m1/6100 combo mounted in a custom aluminum dash piece.
"It all started about a year and a half ago when we decided to buy a car to take up to the Oregon dunes and we just found the chepest thing we can find. It was stock wrecked 1982 Mercedes-Benz 300SD. The front driver side was pushed in about a foot. So we pull it all out, lifted it a little bit and stuffed 33" paddle tires under it then took it out to Coosbay. Somehow we survived! So we brought it back and stuffed 31's, came out to King of The Hammers last year where it eventually landed a few sponsors. We did a year of racing Hooptie Cross and hopefully this year we plan on doing Vegas to Reno next after making an appearence at the Mint 400." - Bryce Ronsonet.