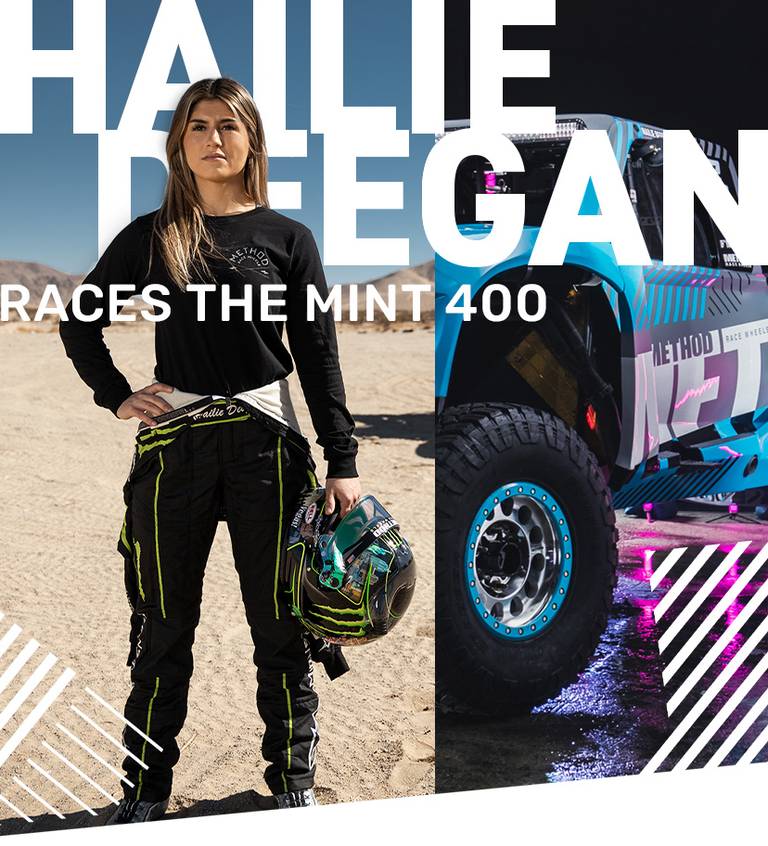 Looking to check another box in her burgeoning motorsports career, Hailie Deegan is set to race the prestigious Mint 400 off road race for the first time.
NASCAR Camping World Truck Series driver Hailie Deegan is a racer that wants to wheel anything she can get her hands on. Born into motorsports, her development driving years were spent racing off road. Tires on dirt and in the air is where it all started and now with the invite from Method Race Wheels she is headed back off road to take on the Mint 400.
The Mint 400 started in 1968 as a way to promote The Mint 400 hotel and quickly grew into an international spectacle of off-road racing. The Mint 400 is the oldest and most prestigious off-road race in America, and is held each March just outside of Las Vegas, NV. Originally started in 1968 as a way to promote The Mint 400 hotel The Mint 400 and quickly grew into a massive international spectacle of off-road racing.
The current Mint 400 is a unique multi day format beginning with competitors in their race vehicles parading down the Vegas strip on Wednesday March 9th followed by The Mint 400 Off-Road Festival taking place on Thursday March 10th in downtown Las Vegas on Fremont St East. from 9am to 7pm. The event is free and open to the public.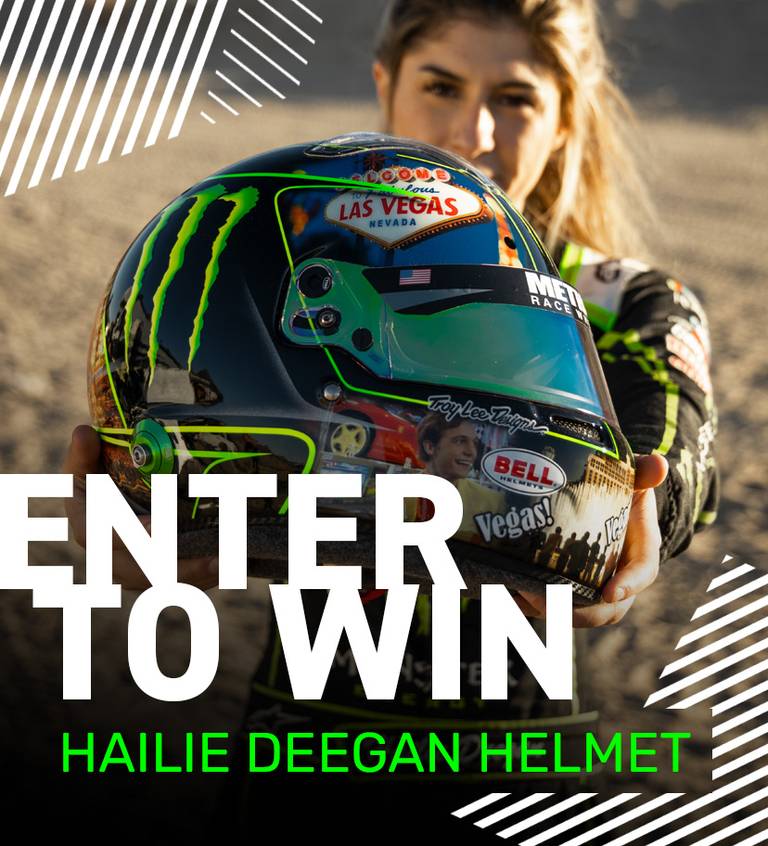 ENTER TO WIN HAILIE'S MINT 400 HELMET
HAILIE DEEGAN MINT 400 RACE TRUCK - BRENTHEL UNLIMITED SPEC TRUCK
Powered by a 6.2 liter V8 engine, the Unlimited Truck SPEC class at the Mint 400 is one of the fastest vehicles in the desert. With 525 horsepower, 24" front suspension travel in front and 30" in the rear, these trucks eat bumps the size of refrigerators for hours on end.
For Hailie's first appearance at the Mint 400 Method has created a unique color way and truck livery to match her exclusive limited edition Hailie Deegan Method Race Wheels apparel collection.
HAILIE'S MINT 400 RACE TRUCK REVEAL VIDEO
TRUCK SPECS
Brenthel Industries Spec Trophy Truck / 6100 Gen 3
ENGINE - 525hp / 6.2L / V8 / Naturally Aspirated
CHASSIS - CAD engineered chromoly tube
TRANSMISSION - Culhane Turbo 400 with Close Ratio gears
WHEELS - Method Race Wheels 103 Beadlocks
SHOCKS – Front - King 4.0″ Bypass, King 3.0″ Coilover / Rear - King 4.0″ Bypass, King 3.0″ Coilover
TIRES - General Tire Grabber X3
BRAKES - Alcon
REAR END - 4″ Housing, 10″ Ring Gear, 3.25″ Hubs
HUBS - Brenthel Industries
ELECTRONICS - HDS 10, TK790 110W Radio
LIGHTING – Rigid
FUEL CAPACITY - 97 gal
WEIGHT - 4,500 lbs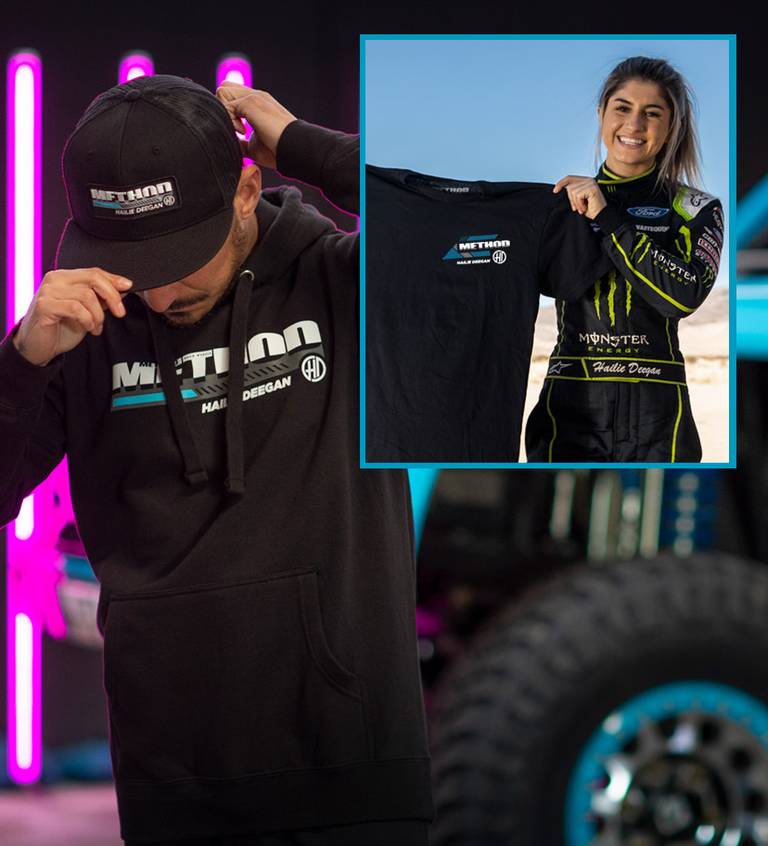 LOOKING FOR METHOD APPAREL?
THURSDAY MARCH 10TH IN LAS VEGAS
The Mint 400 Off-Road Festival is the premier off-road showcase event with over 150 exhibitors and 400 race vehicles in the heart of downtown Las Vegas. Come meet Hailie Deegan in person and grab an autograph or some of her signature apparel at the Method Race Wheels booth from 1:00pm to 2:30pm at the corner of Fremont St. and Las Vegas Blvd on Thursday March 10th.