For brothers, JP, Raul, and Marcos Gomez, racing is a family affair. For the past twelve years racing off-road has been a passion born out of a need to relieve the stresses of running a demanding business empire. The humble beginnings of the Gomez companies was selling firewood out of the back of a pick-up truck. Now their primary endeavor is building and maintaining power lines for utility companies in California. Recognizing the fact that their work was consuming every waking moment the need for a recreational outlet found them on the golf course but as brother Marcos explains it wasn't enough to really get the blood pumping. After being introduced to Ultra 4 racing and being inspired by racers like Shannon Campbell, they purchased their first race car and started a journey that has now spanned 11 years.

"All we did is work, Now we are working to go racing." - Marcos Gomez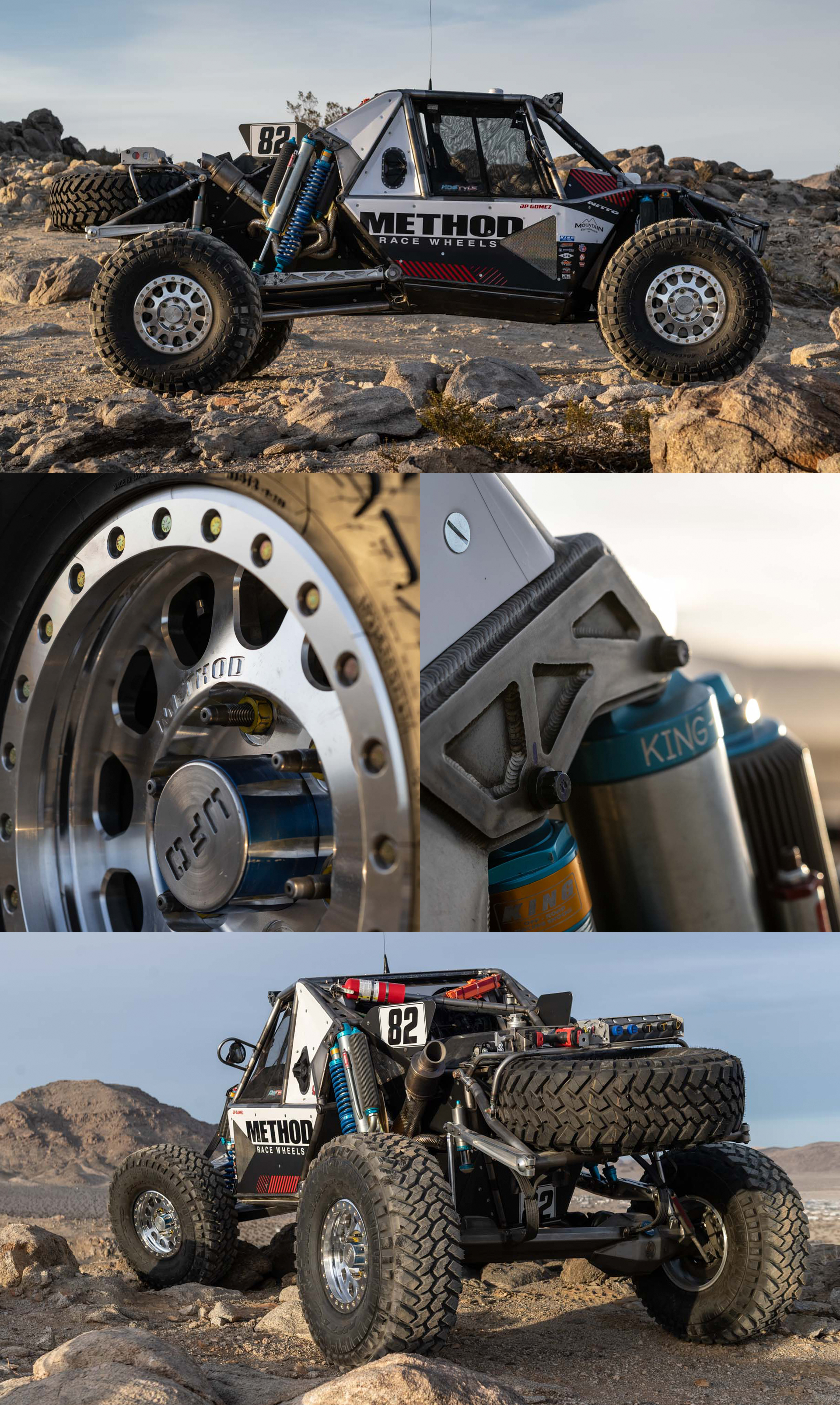 Having not even finished a race in 6 years they were undeterred and soon the podiums began to collect culminating with Raul Gomez winning the King of the Hammers crown in 2022. Now with their efforts split between Ultra 4 and desert unlimited Truck (TT) racing these first generation American brothers have not lost sight of why they do this, "We're out here to have fun".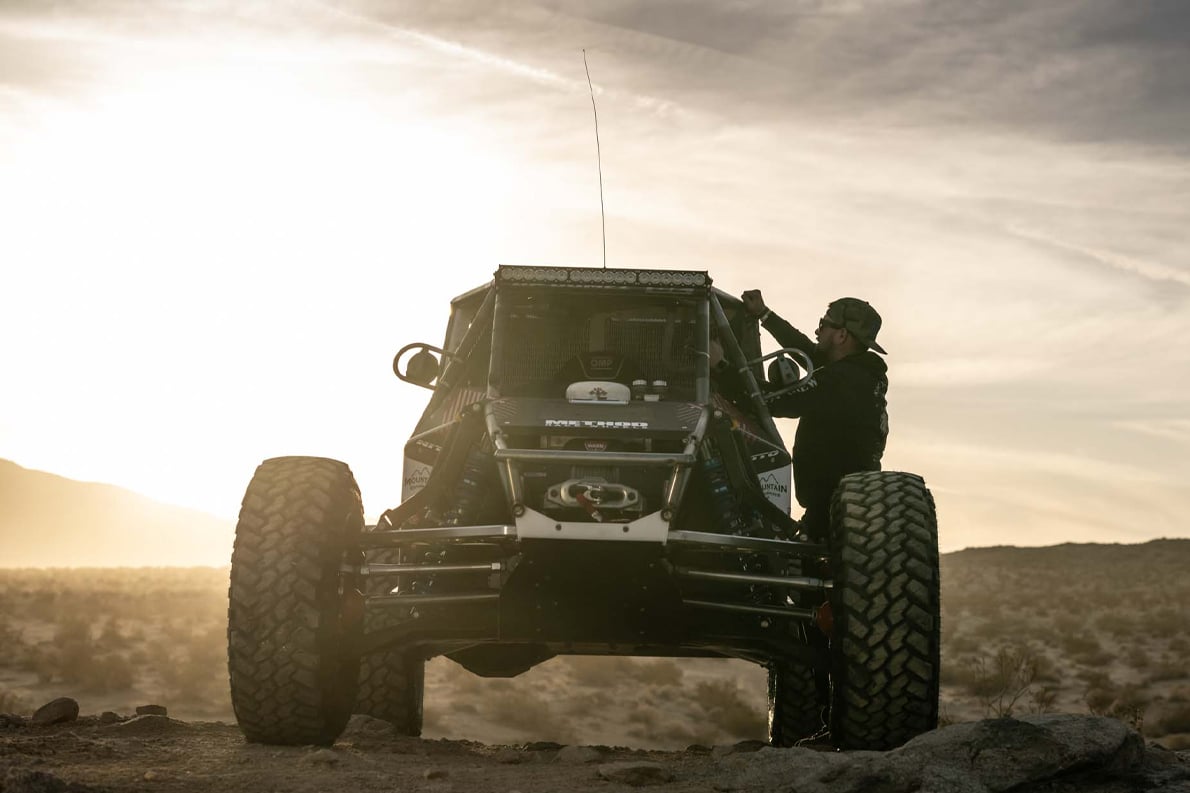 GBR BY THE NUMBERS
7 Ultra4 cars (4 race / 3 prerunners)
3 Trophy trucks
2 Luxury prerunners
11 Chase trucks
12 Full-time employees at GBR
26 Dedicated personnel at KOH (36 people on race day)
SPECS
Chassis: 2022 UFO Single seat IFS / 2" Chromoly
Wheels: Method 202 Forged Beadlocks
Tires: Nitto
Engine: 480 CI Chevy small block
Transmission: ATO Turbo 400 / SCS Transfer Case
Suspension Travel: 23" front/ 28" rear
Shocks: King 3.5 bypass
Axles: 40 spline front / 36 spline rear
Axle Housings: Tubeworks rear / Spidertrax
Hubs: Spidertrax
Brakes: Alcon rotors /Calipers
CVs: RCV
Radio: PCI
Lighting: Baja Designs
Winch: Warn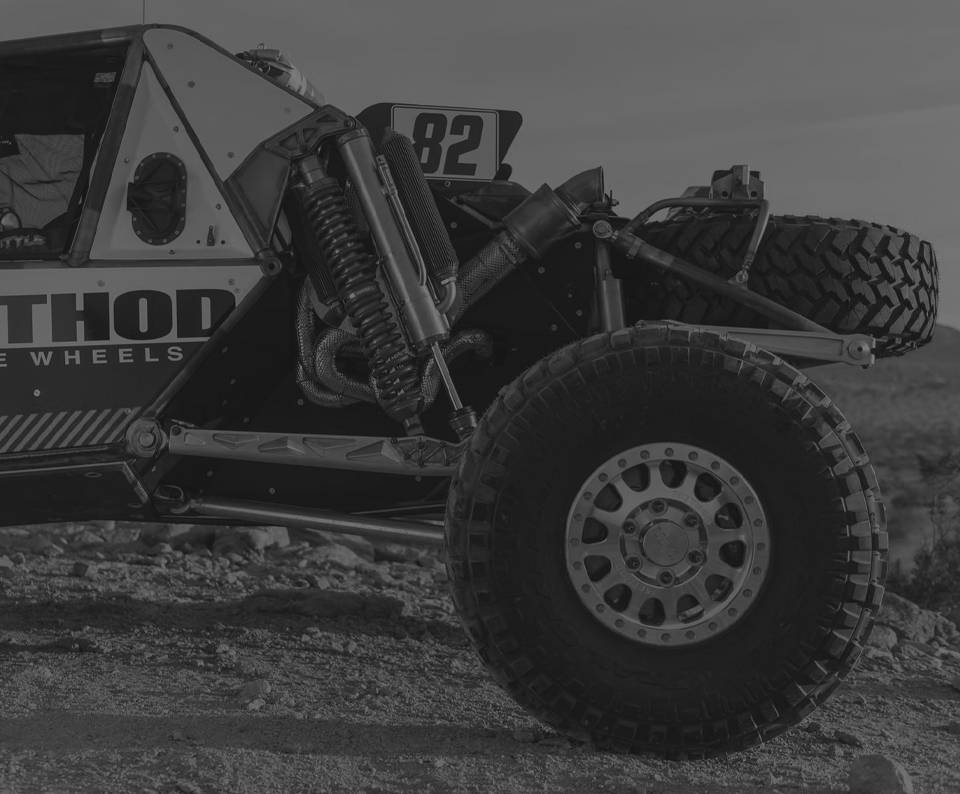 202 FORGED BEADLOCK
If rock crawling or desert racing is in your future the Method Race Wheels 202 forged wheel is what you're looking for.
LEARN MORE